Gov. Tony Evers on Monday vetoed a $2 billion Republican tax cut bill, calling it "completely not serious."
Evers was expected to veto it, because he opposed the GOP plan from the moment it was presented as an alternative to the Democratic governor's workforce development package. Evers previously vetoed a similar income tax cut passed by the Legislature.
Republicans do not have enough votes, without help from Democrats, to override a veto. Lawmakers are not scheduled to return to session until mid-January.
the government. Evers, Speaker Vos finds rare common ground in opposition to Wisconsin school voucher lawsuit
Republicans rejected Evers' $1 billion proposal to invest in child care, which he called on the Legislature to pass in a special session in September.
Instead, the Legislature passed a measure that would have lowered income taxes, created a child care tax credit, and increased income tax deductions for private school tuition. The vetoed bill also includes provisions to recognize certain out-of-state professional credentials in Wisconsin, and to prevent state boards of examinations from requiring counselors, therapists and pharmacists to pass exams related to state law and regulations.
In his veto message, Evers said the Republican bill failed to "meaningfully and reasonably address the workforce challenges that have plagued Wisconsin for a decade."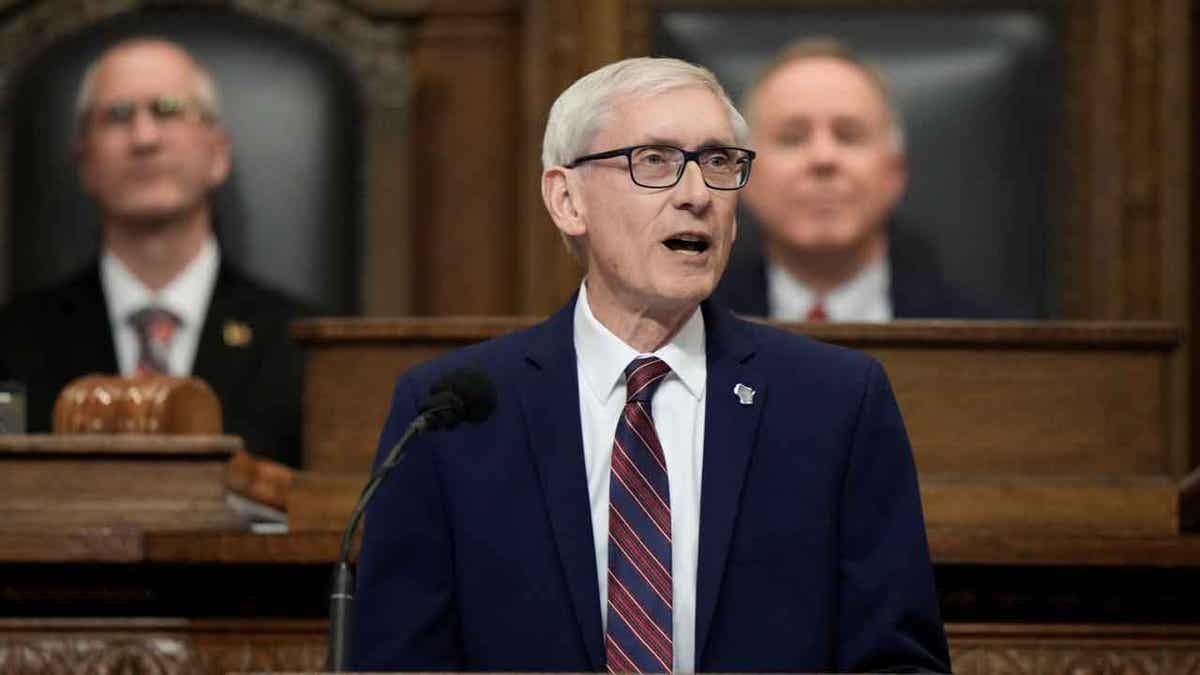 "It is clear today that Republicans remain uninterested in passing real solutions to the most pressing challenges facing our state," Evers wrote.
Republican Senate Majority Leader Devin LeMahieu said the bill Evers vetoed "would have provided significant relief to Wisconsin families to address inflation and rising child care costs."
Evers' proposal rejected by the Legislature would have spent $365 million on child care, $65 million on funding for the University of Wisconsin, $200 million on a new engineering building at the University of Wisconsin-Madison, and $243 million for a 12-week family medical leave program for Wisconsin workers. .
Republicans who control the Legislature are still in talks with university leaders about funding the engineering building.
Wisconsin Assembly postpones vote on potential $2 billion income tax cut
Earlier this month, more than 40 business leaders from across Wisconsin sent a letter to lawmakers urging them to support the project, saying the new engineering building would allow the university to serve more students and employers. The Wisconsin Alumni Association is also funding an advertising campaign about the need for more engineers in the state.
"We would like to be able to find a way to get to yes" to approving engineering construction funding, Republican Assembly Speaker Robin Vos said last week. But he said the University of Wisconsin must control the number of jobs it has added in recent years and address his concerns about diversity, equity and inclusion programs.
Voss argued that DEI programs are a waste of public funding and that the university should focus on other priorities.
CLICK HERE TO GET THE FOX NEWS APP
Vos blocked a pay raise for UW employees because of his objection to the university's DEI efforts. Evers sued, arguing that the Legislature had unconstitutionally held up the wage increase.