As news of former First Lady Rosalynn Carter's death continues to spread, many political leaders are taking to social media to honor her legacy.
The wife of former President Jimmy Carter died with her family by her side at her home in Plains, Georgia, on Sunday, at the age of 96.
Georgia Governor Brian Kemp said he and his family joined all Georgians and the nation in mourning Carter's death.
Former First Lady Rosalynn Carter dies at age 96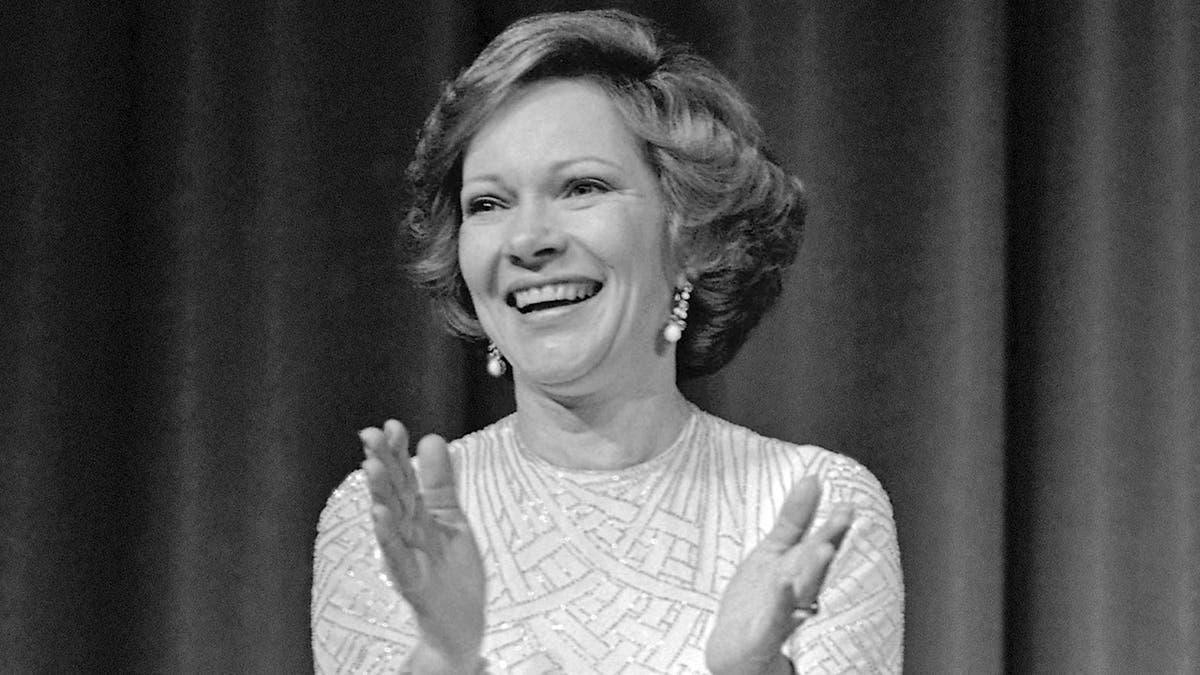 "She is a proud Georgian who made an indelible impact on our state and our nation as both First Lady," Kemp said. "Working alongside her husband, she championed mental health services and strengthened the country she loved across the globe. Their marriage, spanning 77 years, stands as a testament to their enduring partnership. And like this marriage, her accomplishments will stand the test of time and "She continues to be celebrated by those who knew her best."
U.S. Sen. Jon Ossoff, Democrat of Georgia, offered his "deepest condolences" to Carter's family in a statement Sunday, saying her life of work and dedication to public service changed the lives of so many.
"Among her many accomplishments, Rosalynn Carter will be remembered for her compassionate nature and passion for women's rights, human rights, and mental health reform," Ossoff said. "The state of Georgia and the United States are better places because of Rosalynn Carter."
Rosalynn Carter celebrates her 96th birthday with husband Jimmy Carter, peanut butter ice cream and butterflies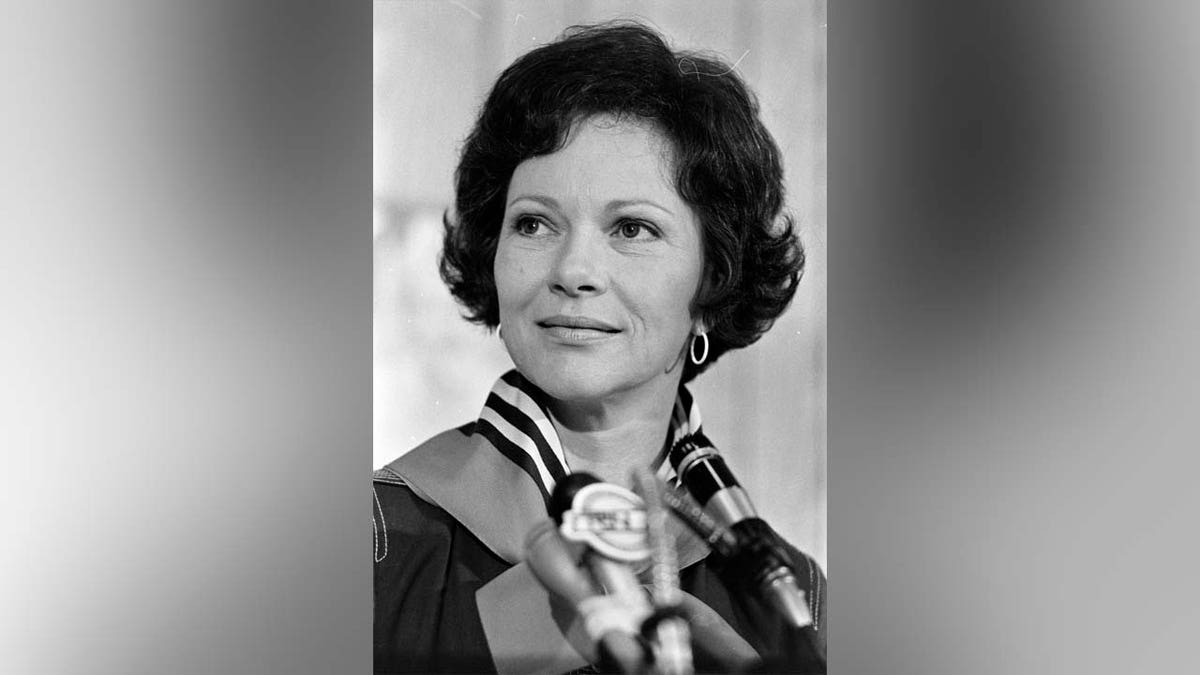 First Lady Dr. Jill Biden recalled Carter's "steadfast commitment" to mental health care and the critical role of caregivers in American life.
"Her passing is a moment of great sadness, and I want you all to know that my thoughts and sympathies are with you and your family during this difficult time," the current First Lady said. "In these moments of grief, may we find solace in the grace and enduring strength embodied by First Lady Rosalynn Carter. Her legacy will serve as a source of inspiration, reminding us to strive for a more compassionate and understanding world."
Jimmy Carter committed one of the "greatest second acts" in American history, says conservative historian
Former First Lady Melania Trump said in a post on X, formerly known as Twitter, that Carter left behind a meaningful legacy, not only as first lady, but as a wife and mother.
"We will always remember her servant's heart and her devotion to her husband, her family and her country," Trump said. "May she rest in peace."
Jimmy Carter, the longest-living US president, is 99 years old
Democratic New York Gov. Kathy Hochul, Sen. Chuck Schumer, D-N.Y., and Rep. Hakeem Jeffries, D-N.Y., all shared their condolences for the former first lady on "
CLICK HERE TO GET THE FOX NEWS APP
The Atlanta Braves also paid tribute to Carter, saying they were "deeply saddened by the passing of humanitarian and former First Lady Rosalynn Carter."