The White House issued a harsh response Monday to what it said was an "inappropriate" nickname given by President Biden's critics to his support for Israel amid its war with Hamas terrorists.
Dubbed "genocidal Joe," Biden has increasingly become the target of far-left protests across the country, including by some in his own party who accuse him of supporting efforts to eliminate Gaza and the Palestinian people.
The National Security Council spokesman said: "We're not concerned about titles and labels. I mean, it's First Amendment freedom of speech. The president is focused on … making sure that we can continue to support Israel in its fight against a terrible terrorist group, Hamas." John Kirby initially told New York Post reporter Steven Nelson, who asked him to respond to the nickname during a White House news conference.
Social Democratic members of Congress did not condemn the violent anti-Israel protests that targeted their party headquarters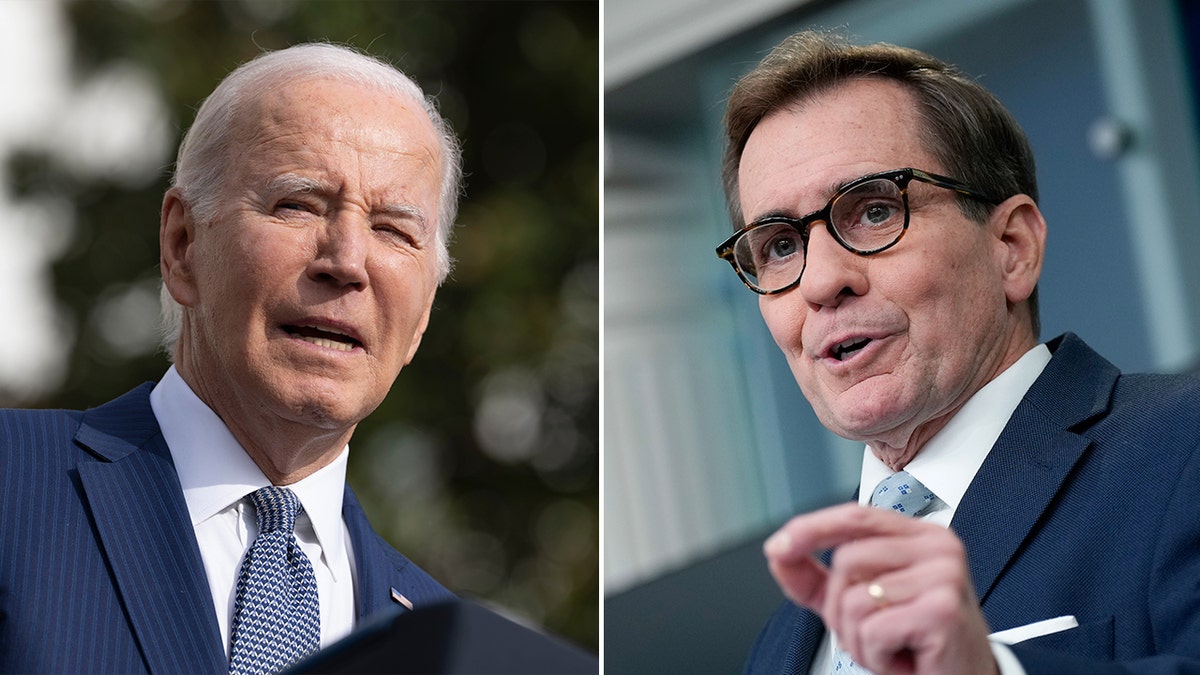 Kirby then shifted his response to attacking those who use the term "genocide" in a context outside of referring to Hamas's express goal: the total elimination of Jews.
"People can say what they want on the sidewalk, and we respect that. That's what the First Amendment is about," he said. "But the word genocide is thrown around in a way that's wildly inappropriate by a lot of different people."
"What Hamas wants, make no mistake, is genocide. They want to wipe Israel off the map. They have said that publicly on more than one occasion, in fact, only recently. They said they will not stop," he said, adding that attacks like those It occurred on October 7 and will continue to happen "over and over again."
Biden is using Trump's own words against him in an attempt to win back this key voting bloc for Democrats in 2024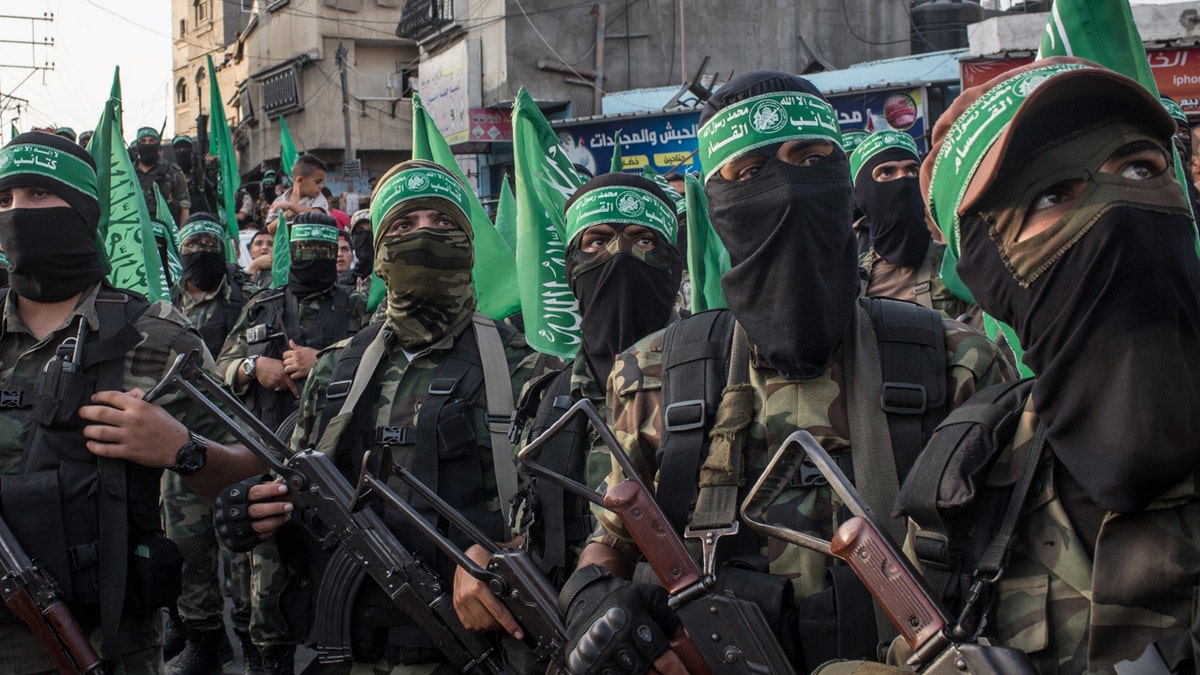 Kirby acknowledged that there were "a very large number" of civilian deaths inside Gaza as a result of military action, but that Israel was "not trying to erase the Palestinian people from the map."
"Israel is trying to defend itself against a terrorist threat of genocide. So, if we're going to start using that word, fine, let's use it appropriately," he said.
Kirby's comments come just over a week after tens of thousands of anti-Israel protesters descended on the White House, demanding a ceasefire in the war but refusing to condemn Hamas for its brutality targeting civilians.
Biden's popularity declined during the war between Israel and Hamas; Trump support in 2024 rises: Poll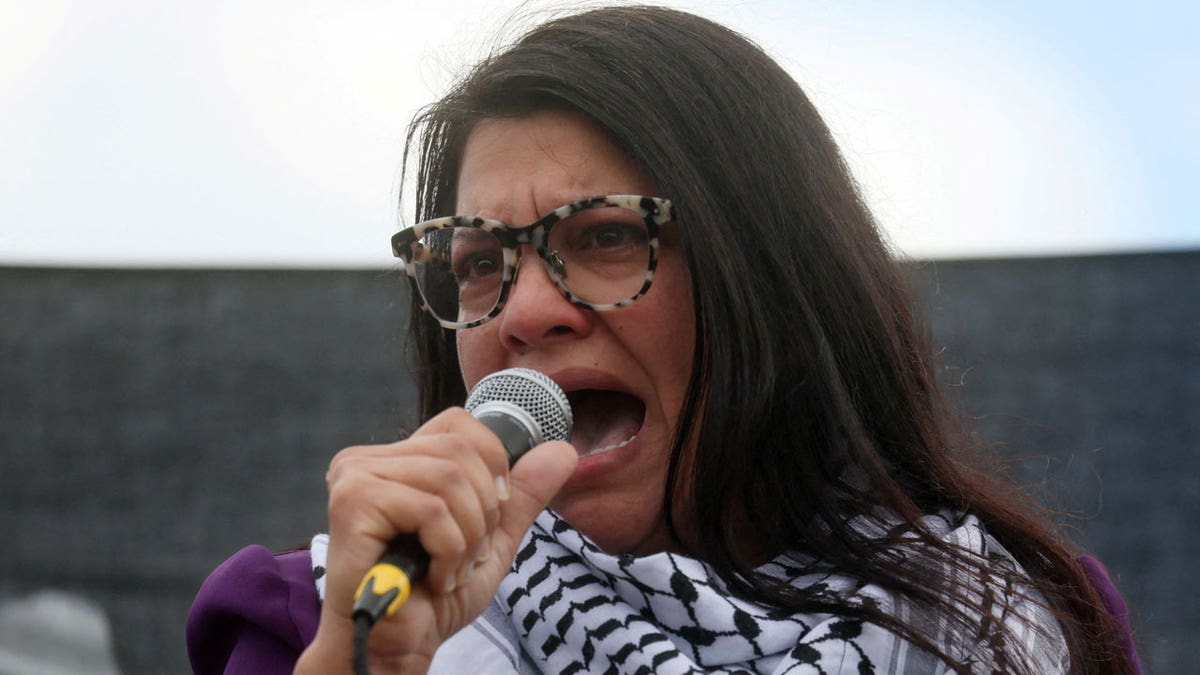 "Genocidal Joe needs to stop his actions immediately and realize that he will face massive opposition from Democratic voters in the upcoming election," one protester told Fox News at the demonstration.
Earlier this month, Michigan Democratic Rep. Rashida Tlaib, a member of the far-left "Squad," accused Biden of "complicity" in the killing of Palestinian children through his support for Israel.
CLICK HERE TO GET THE FOX NEWS APP
"Your silence is deafening," Tlaib wrote in an Instagram post addressed to Biden. "And your complicity is even worse." "An entire generation of children is being wiped out before our eyes."