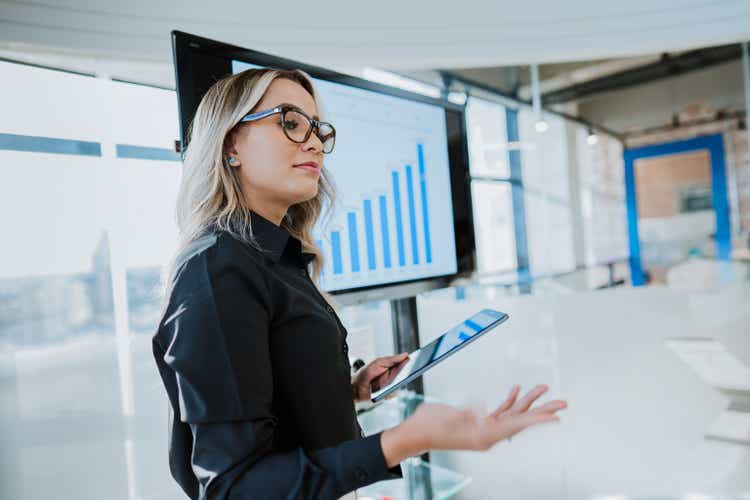 By Douglas R. Terry, CFA
Small businesses continue to be pessimistic. The National Federation of Independent Business' Optimism Index fell 0.1 to 90.7. The survey measures opinions about business and economic conditions in October compared to September. This is The 22nd consecutive month that the index has been below 98, the 50-year historical average.
The most cited reason for pessimism is that they cannot find quality workers.
The number 2 reason for pessimism is inflation.
17% more firms reported worse sales in October versus September and 10% more firms expect sales to worsen.
When asked if the economy will improve, 43% more firms said no versus yes.
17% more firms express a plan to hire, up from 18% in September.
43% of firms report open positions they cannot fill.
24% more firms express a plan to make capital expenditures.
Only 6% of firms want to expand (the economic environment is the # reason not to expand).
Firms cannot find quality workers (* most likely at the price they want to pay or can afford to pay) and have capital expenditure needs. They think the economy will get worse and that sales will get worse. They are worried about inflation.
Let's examine their concerns in terms of P&L. They are concerned that the top line will not increase and may even decrease. They are concerned about inflation as it relates to capital and labor costs.
Revenues decrease and costs increase…
The index component that fell the most… Earnings Trends. The decline here was greater than the five components that improved slightly. The only other component that deteriorated was Employment Plans.
What happens in the cycle? Past politics begin to weigh on the economy. Pandemic policies caused inflation. This is costly for consumers, especially those who earn less. (BTW, this exacerbates inequalities). The Fed raises rates to try to freeze money in the system and encourage it to buy the bonds that pay for the stimulus during the pandemic. Profit margins are squeezed as capital costs rise and workers demand higher wages. Plans for capex are introduced, people potentially lose their jobs.
What do small businesses say about why they are so concerned about revenue?
Increased costs
Sales volume (this concern increased more than a year ago and is the only component that is deteriorating)
Selling price reduction
I'm not saying that firms are going to start laying people off. But I say they're worried about revenue and costs and margin squeeze. Small businesses account for about 47% of private employment in the country.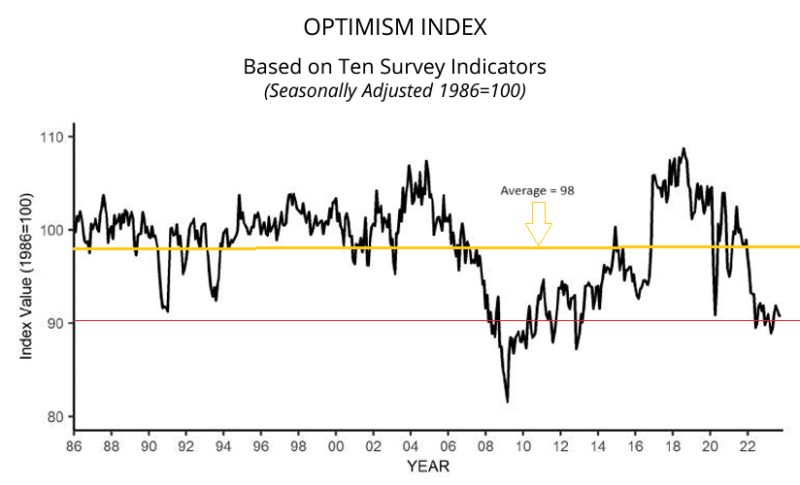 Editor's note: The bullet points for this article were selected by Alpha's research editors.