New York City announced Thursday that it will cut police numbers and cut budgets in areas like education as it continues to grapple with skyrocketing costs related to the migrant crisis in the "sanctuary" city.
Mayor Eric Adams announced a $110.5 billion budget, saying cuts across all agencies are necessary. The city spent $1.45 billion in fiscal year 2023 on the migrant crisis and is expected to spend nearly $11 billion in 2024 and 2025.
"For months, we have warned New Yorkers about the difficult financial situation our city faces," Adams said in a statement. "To balance the budget as required by law, each city agency has delved into its own budget to achieve savings, with minimal disruption to services.
"And while we succeeded this time, make no mistake: the costs of immigrants are rising, tax revenue growth is slowing, and coronavirus stimulus funding is drying up."
New York City Mayor Eric Adams says parents may need help in public schools amid the migrant crisis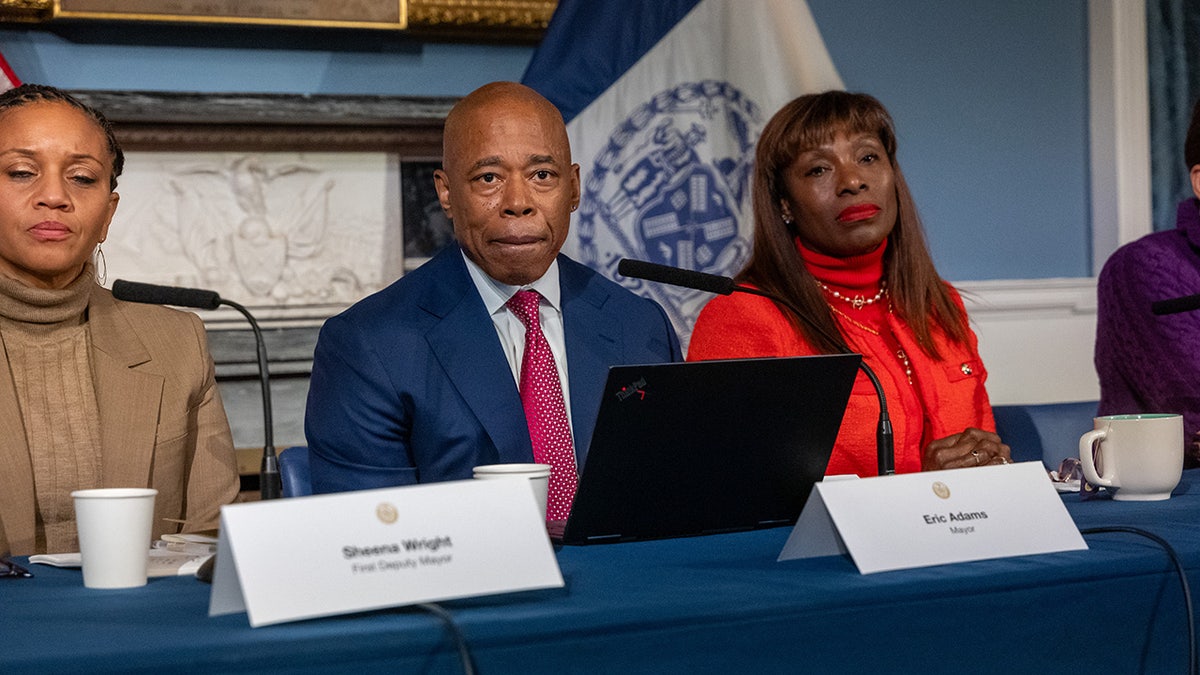 The New York Police Department will freeze hiring to reduce numbers to less than 30,000 by the end of fiscal year 2025 from more than 33,000. There will also be significant cuts to education, including the universal pre-K program, and sanitation.
Adams appealed to Washington to provide more assistance.
"No city dealing with a national humanitarian crisis should be left largely alone, and without the significant and timely support we need from Washington, D.C., today's budget will be just the beginning," he said.
The announcement of a police hiring freeze drew condemnation from the police union, which said it could jeopardize public safety.
"This is truly a disaster for every New Yorker who cares about safe streets," said Patrick Hendry, president of the police union. "Police have already reached breaking point, and these cuts will take us back to staffing levels not seen since the crime epidemic of the 1980s and 1990s.
"We can't go back there. We need all levels of government to work together to find a way to support our police officers and protect the progress New York City has made in public safety over 30 years."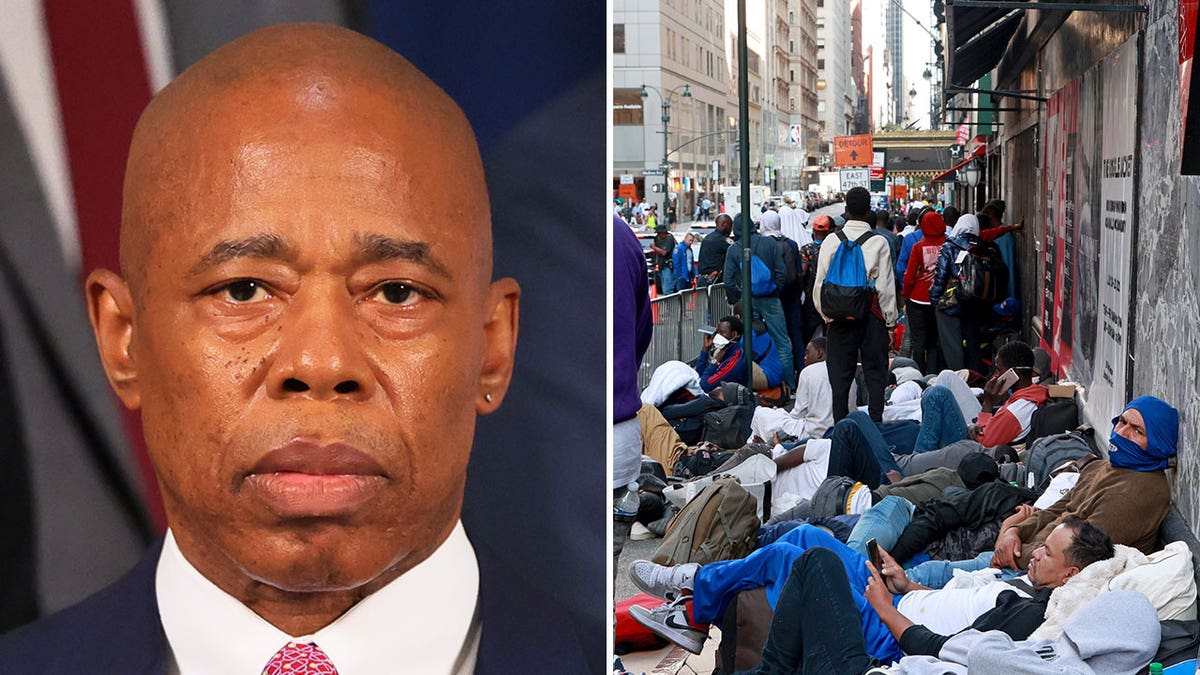 The teachers' union similarly criticized the cuts in education.
"Instead of protecting our public schools, the City Council is proposing to cut overall funding and, moreover, is implementing another threat by clawing back $109 million from the city's classrooms," United Federation of Teachers President Michael Mulgrew said.
"This means that 653 schools – 43% of the school system – will now be affected by mid-year budget cuts. Class sizes will rise, and school communities will be unnecessarily harmed."
Eric Adams laughs at question about FBI seizures: 'We're talking about helicopters'
These cuts are the latest result of the migrant crisis that the city has been dealing with since last year. While exacerbated by buses sent to the city by Texas Gov. Greg Abbott, who began busing migrants to "sanctuary" cities as the migrant crisis escalated, this represents only a small portion of the more than 110,000 migrants the city says have come. It has been there since last year. Abbott says Texas sent just over 23,000 immigrants to New York City.
New York City, along with other liberal jurisdictions, including Massachusetts and Chicago, have called for additional federal aid in relation to the numbers they are seeing. Adams was particularly loud in his calls, warning that the crisis could "destroy" New York City.
However, the Biden administration pointed to the more than $770 million it provided to support communities that received migrants last year and the recommendations made by its expert teams.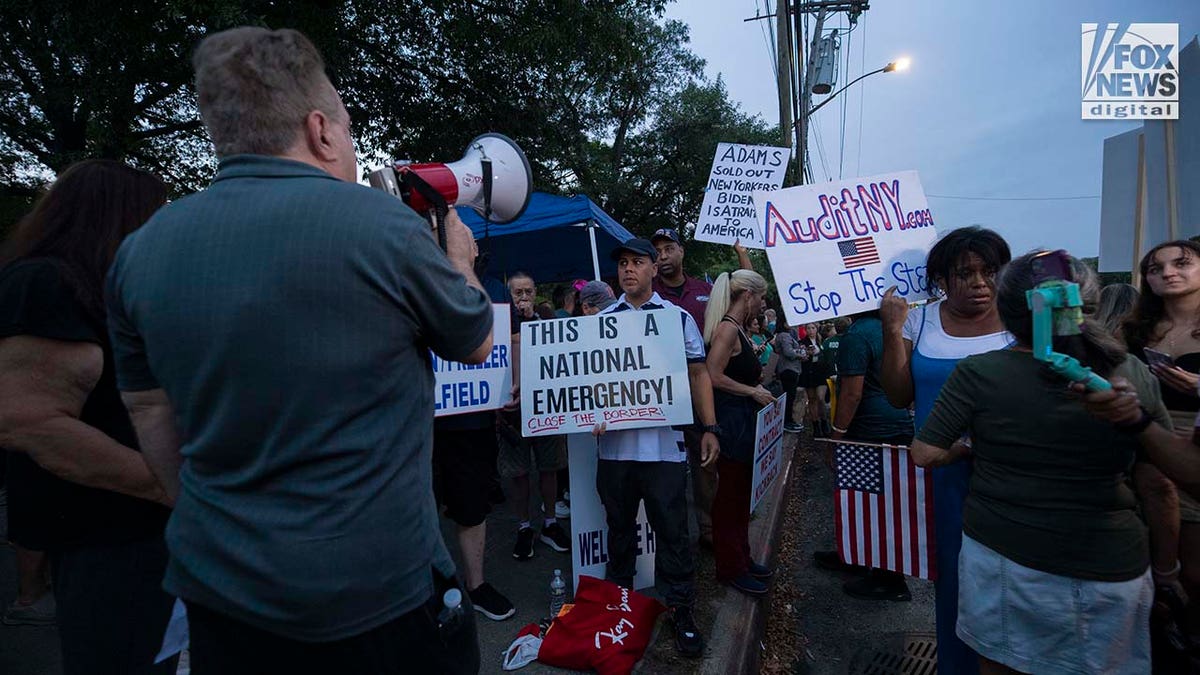 CLICK HERE TO GET THE FOX NEWS APP
A Department of Homeland Security official said it has also deployed staff to help issue work permits and educate immigrants about the immigration system. The administration also requested an additional $14 billion in emergency funding for border operations, which includes an additional $1.4 billion in grants to assist local governments and nonprofits.
However, the crisis at the border continues. There were more than 249,000 migrant encounters in October, after a fiscal year that saw a record 2.4 million encounters at the border.
Republicans have blamed the crisis on administration policies, while also criticizing sanctuary cities for encouraging immigrants with their anti-law enforcement stance. Republicans in the House of Representatives have passed legislation that would increase border security and limit asylum, while the Biden administration says what is needed is more funding and comprehensive immigration reform to fix the "broken" system.
Fox News' Courtney DeGeorge contributed to this report.