Massachusetts announced Monday its plans to allow homeless families to stay overnight at the State Transportation Building in Boston.
The state is struggling to accommodate the recent influx of migrants due to the homeless shelter system's capacity to accommodate 7,500 families.
Nearly half of all individuals currently in the shelter system are new arrivals to the Bay State, according to an estimate by Democratic Gov. Maura Healey's administration.
Massachusetts on Monday announced plans to allow homeless families to stay overnight at the State Transportation Building in Boston, as officials scramble to find shelter for newly arrived families after reaching the state-mandated limit of 7,500 families in the state's emergency homeless shelter system.
The space in the office building is large enough to provide overnight shelter for up to 25 families with cots and limited amenities, and will only be used in the evening and overnight hours, officials said.
"To ensure that families eligible for emergency assistance shelter have a safe, warm place to sleep at night when a shelter unit is not immediately available, the department is using the space at 10 Park Plaza as a temporary overnight facility," state Emergency Management Assistance Director General Scott Rice said. In a statement.
The MA legislative session closes without reaching an agreement on $250 million in emergency homeless shelter funding
As of Friday, 92 families were on the state's waiting list for emergency shelter.
The Transportation Building includes offices for the Massachusetts Department of Transportation, the Massachusetts Bay Transportation Authority, which operates Boston's larger public transportation system, and other transportation agencies.
Officials said the new shelter space will only be available to families who have been assessed at a government reception site and determined to be eligible for emergency assistance. The site is temporary and is expected to operate for about two weeks until an additional safety net program is up and running, according to the department.
The announcement of the temporary space comes after state lawmakers concluded their formal session for the year last week without reaching an agreement on a $2.8 billion spending bill that includes hundreds of millions of dollars to address emergency shelters in the state that are collapsing under the crush of migrants. And displaced families.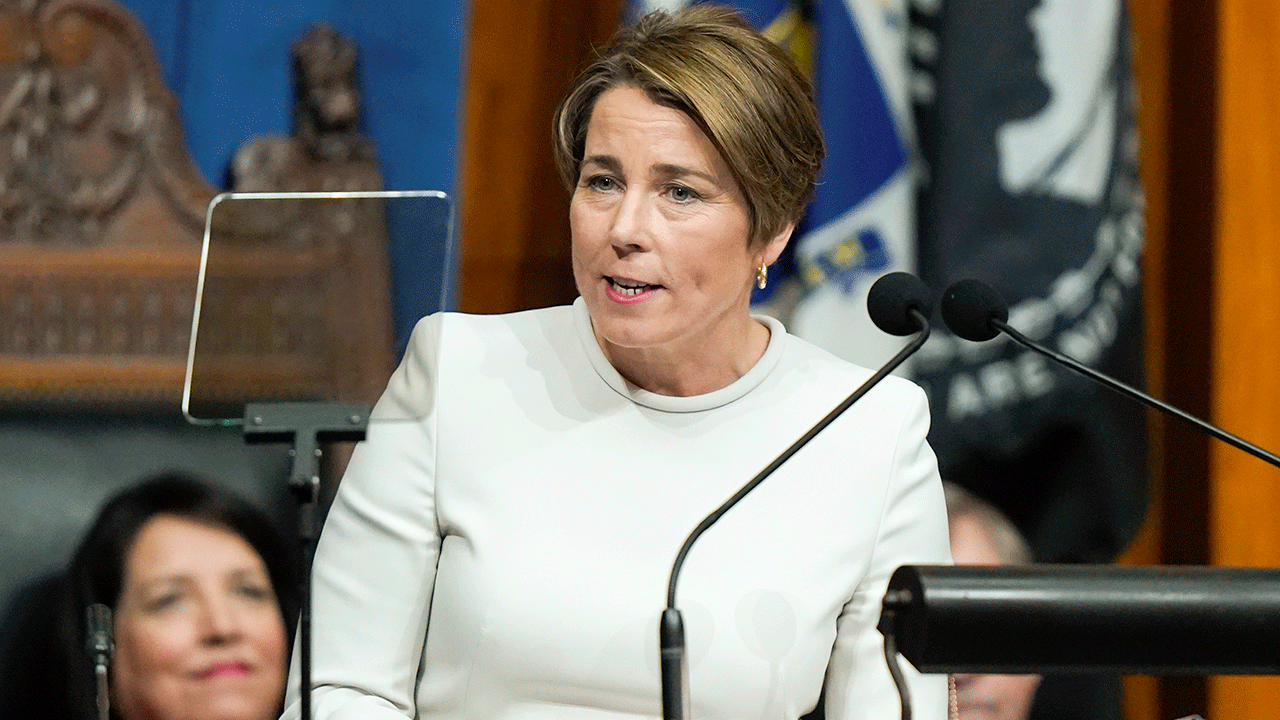 Both the House and Senate bills would direct $250 million toward the shelter system, but a conference committee has been unable to resolve other disagreements.
Democratic House Speaker Ronald Mariano said reports of families sleeping at Logan International Airport and now at the State Transportation Terminal are a symbol of the need for funding specifically designated for overflow shelters.
"The House remains committed to ensuring families in Massachusetts have a safe, warm place to sleep at night and will continue to urge the administration to identify additional shelter sites moving forward," he said in a news release Monday.
Other states have faced a similar increase in demand for shelter. In New York City, Mayor Eric Adams announced that he would limit the length of stay in shelters for migrant families with children to 60 days. Chicago's mayor plans to limit stays to 60 days as officials move migrants from police stations and the city's airports to winter camps with huge tents. In October, the city of Denver purchased 38 combined plane and bus tickets for immigrants to Boston.
Massachusetts' homeless shelter cap leaves migrant families stranded
In Massachusetts, homeless families took refuge in churches, hospital waiting rooms and even airport lounges after the state's emergency shelter system reached its limits last week, forcing some homeless people to be put on a waiting list as cold weather began to take hold of the state.
Local advocates trying to help homeless families have expressed frustration as they struggle to find safe places for them to stay overnight.
The surge in demand is due in part to the entry of immigrant families into the state. About half of current shelter cases are new arrivals to Massachusetts, according to Democratic Gov. Maura Healey's administration.
CLICK HERE TO GET THE FOX NEWS APP
Lawmakers do not formally meet again to vote until the new year, but leaders in both chambers say they are still hopeful of reaching an agreement during informal sessions this year. However, legislative rules make it easy to derail bills in informal sessions.