FRANKFORT, Ky. (AP) — Kentucky Gov. Andy Beshear on Thursday announced the imminent departure of the state's juvenile justice commissioner but said a series of policy actions over the past year have created a "good roadmap" for the troubled agency.
The governor said in a press conference that Juvenile Justice Commissioner Vicki Reed submitted her resignation, effective at the beginning of next year. Reed became a source of criticism as the state-run regime struggled to quell violent outbursts at some juvenile detention centers. The governor on Thursday called for a coordinated effort with state lawmakers to continue dealing with the agency's issues.
Democrat Andy Beshear wins governor's race in deep red Kentucky, a major blow to Republican hopes ahead of 2024
After winning re-election last week, the Democratic governor delivered an upbeat message about the Bluegrass State's future for additional economic gains. His press conference began, as usual, by announcing the latest economic development projects implemented by the state.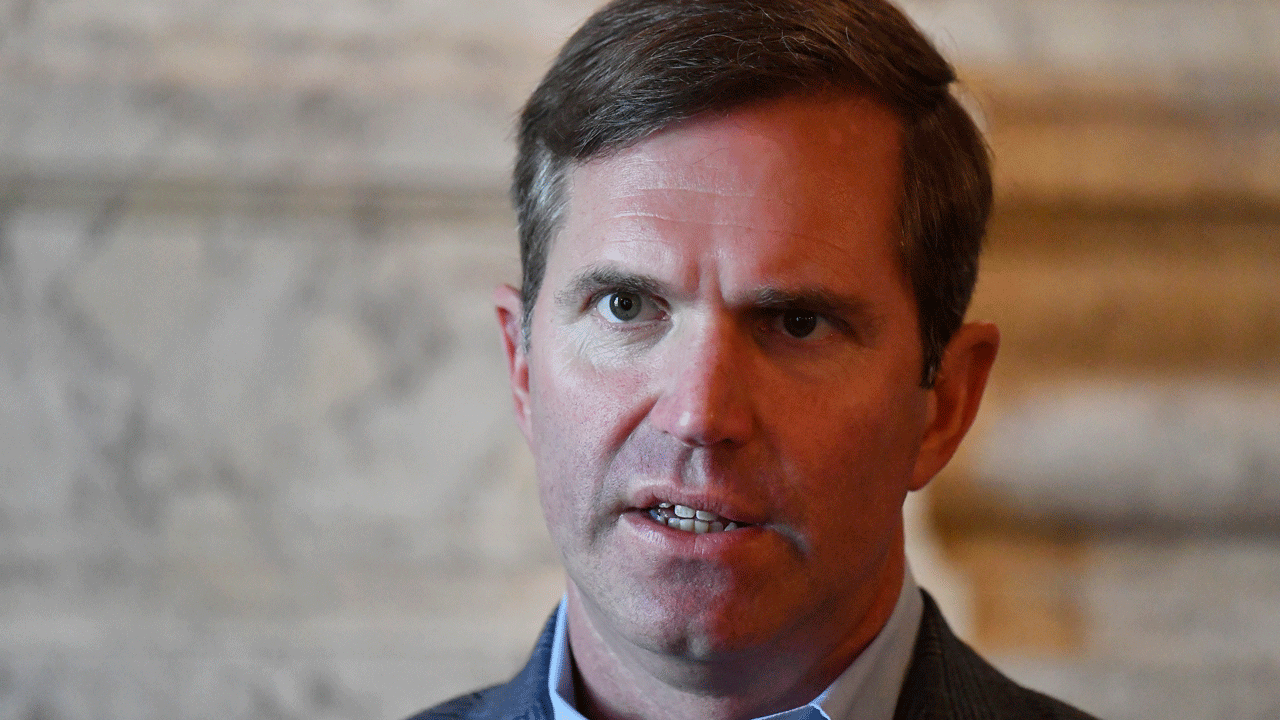 "This is certainly the brightest and most hopeful opportunity I've ever seen in my life for where we can go as a country, uplift all of our people and move us all, not to the right or to the left, but forward together." He said.
Beshear also announced the departure of several administration officials as he prepares for his second four-year term. Some reshuffling is common as any governor transitions from a first term to a second term, and as some officials look for new opportunities.
In another notable departure, Gov. Jeremy Slinker announced that he will step down as director of the Kentucky Emergency Management Agency to take a job at the Federal Emergency Management Agency. He praised Slinker as a "relentless worker," saying he "couldn't have had a better partner" in dealing with the aftermath of devastating tornadoes that struck parts of western Kentucky in late 2021, which were followed by massive flooding that inundated parts of eastern Kentucky. In 2022.
But the biggest change was the announcement that Reed would be leaving the Department of Juvenile Justice. The agency has undergone a number of leadership changes in the past several years, and Reed was appointed by Beshear as commissioner in 2021. The state has already begun a search for her successor.
"We appreciate all of her efforts in overcoming pre-existing challenges and helping us make some of the most significant changes since DJJ's inception," Bashir said. "I know it hasn't been easy for Vicki Reed moving on. But she shows up every day and tries to do her best and I'm grateful for that."
Kentucky's juvenile justice system is struggling to accommodate a growing number of youth accused of violent crimes. The result was a series of assaults, riots and escapes.
A riot broke out last year in a detention center, resulting in some youth and staff being injured. Order was restored after state police and other law enforcement officers entered the facility. In another incident, some juveniles kicked and punched staff during an attack on another centre.
Bashir responded with a series of policy changes to try to quell the violence. He announced that male juveniles would be allocated to facilities based on the seriousness of their crimes, and "defensive equipment" — pepper spray and Tasers — was made available for the first time so detention center workers could defend themselves and others if attacked. The Juvenile Justice Agency appointed a director of security, and visitor screenings were enhanced to prevent drugs or other dangerous materials from infiltrating detention centers.
The state's Republican-dominated Legislature has passed legislation and pumped additional money into the system to try to combat chronic problems. The legislation added tougher rules for youth accused or convicted of violent crimes. Lawmakers allocated money to increase salaries for juvenile justice staff, hire more DJJ corrections officers, upgrade security at detention centers and increase diversion and treatment services for youth in custody. The appropriations reflect many funding requests from the Beshear administration to retain and hire workers at understaffed facilities.
CLICK HERE TO GET THE FOX NEWS APP
"I think we have a good road map for DJJ," Beshear said Thursday when asked what's next for the department. "I think if we continue to work on the plan in coordination with the General Assembly, we will actually be in a better place and get to a better place."
The agency has been criticized in recent months for, among other things, improperly confining youth in isolation due to understaffing and the misuse of pepper spray by correctional officers, according to the Lexington Herald-Leader, which has reported extensively on the issue.