First on Fox: A George Soros-backed prosecutor in Austin, Texas, who has drawn fire for his prosecution of police officers and his progressive sentencing reform agenda, has drawn the wrath of law enforcement after appearing at the funeral of a fallen Austin police officer and eventually letting go. Sources told Fox News Digital in advance.
Travis County District Attorney Jose Garza arrived at the funeral of Austin police officer and SWAT team member Jorge Pastore, who was shot and killed on November 11 while responding to a call about a barricaded gunman holding three hostages. Multiple law enforcement sources say Garza left and the funeral procession occurred at about Early after his appearance, he became angry.
""When he came on foot, I thought about how bitter this man would show at the funeral of an officer who had been killed in the line of duty when all he had done since he was in office was go after cops," said Dennis Faris, a funeral attendee and New York City Police Chief. The Austin Police Retired Officers Association told Fox News Digital.
Garza campaigned for district attorney by promising to prosecute police officers, a promise he kept by then. Accusation 19 Officers Involved in the suppression of a Black Lives Matter riot that the department previously cleared, and which critics say was politically motivated. Garza also passed by He promised to press charges Austin police officer Christopher Taylor has been charged with murder in a move critics called "more evidence of anti-police bias."
'Stunned' mother of MP killed by car driver Soros Da not pursue charges: 'Unbelievable'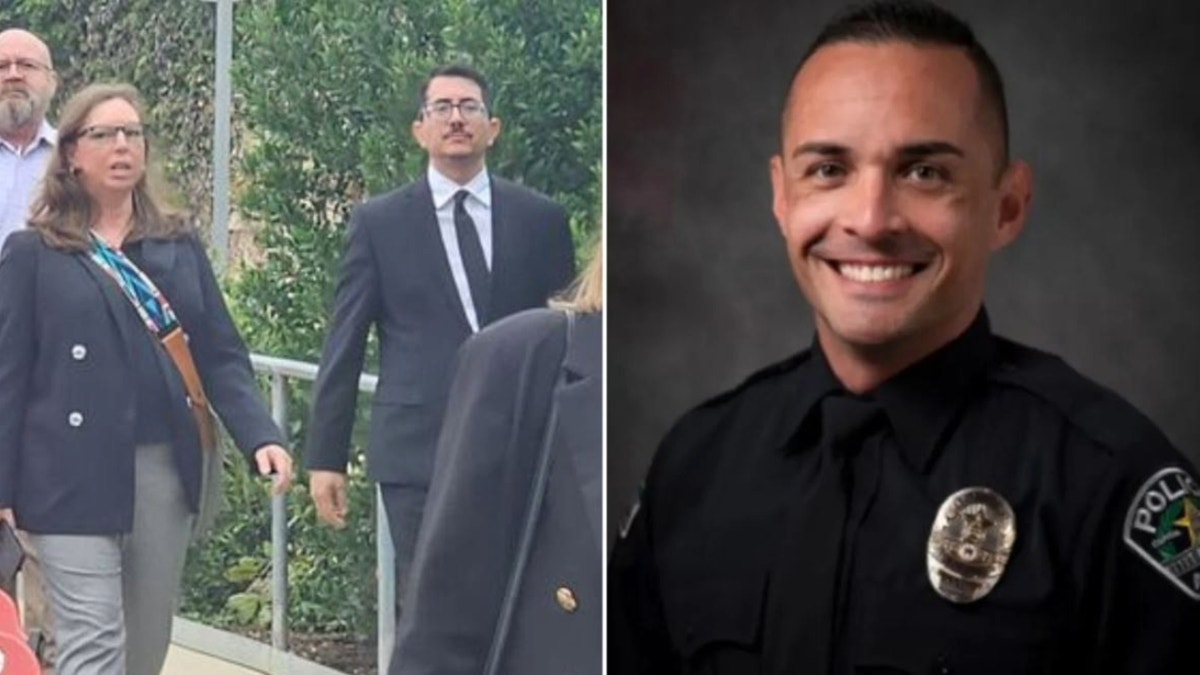 As did Garza He faced criticism For his progressive policies and lenient sentences that crime victims and their families said made the city less safe.
A law enforcement source told Fox News Digital that Garza attended the funeral and was asked to leave a room designated for first responders because he was "making people uncomfortable," then went to an area designated for the mayor and city council. , as it "wasn't meant to be" either.
Another source said that after being told he was not welcome where he was, Garza was told he could watch the funeral in one of the rooms on television, at which point he chose to leave.
It's not clear if Garza was specifically asked to leave the scene at any point, but sources say he was "asked to leave areas he didn't belong in in the first place" and eventually left early.
Family of murdered Texas man says Soros has ignored their wishes, cut deals with suspects: 'absolutely disgusting'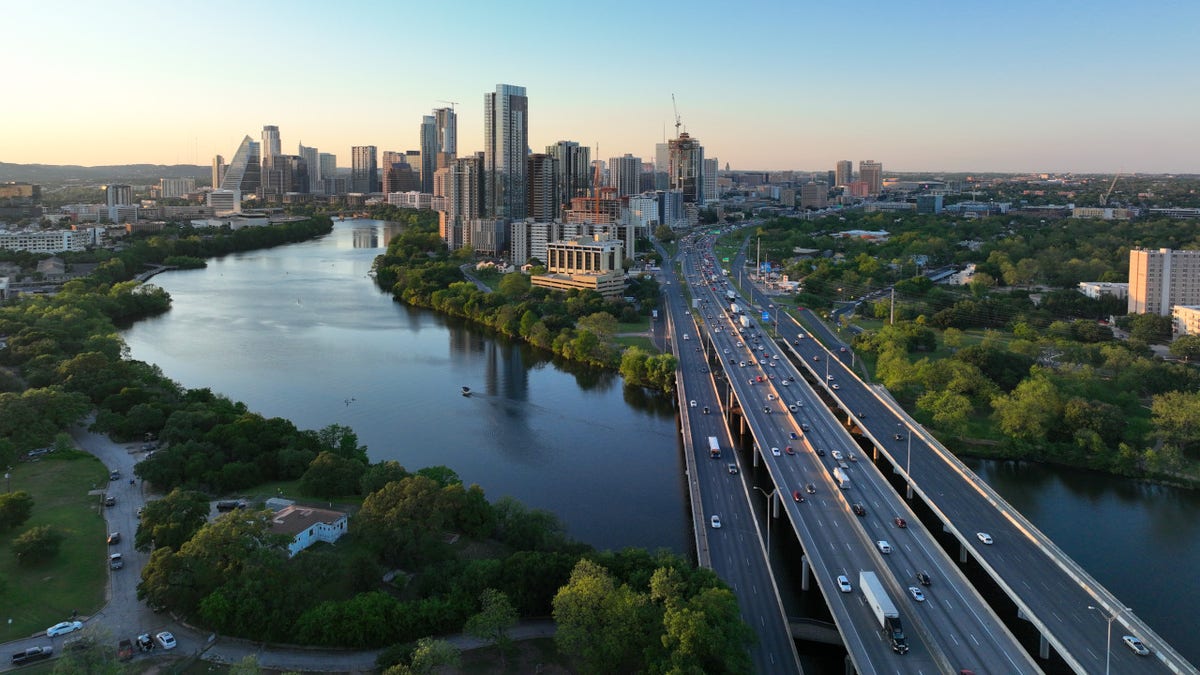 "It was a slap in the face to every officer who saw Garza at the funeral," an Austin police officer who attended the funeral, who wished to remain anonymous, told Fox News Digital. "Everyone I spoke to expressed anger, confusion, or both given his relationship, or lack thereof, with the law enforcement community."
"Worse still, it seemed as if Garza was genuinely confused about why he was being asked to leave areas where he did not belong, as if he did not understand all the problems he had caused by unfairly charging so many of our brothers and sisters." "He should have just stayed home."
Fox News Digital reached out to Garza's office for comment but did not receive a response.
Garza was backed by the progressive billionaire George Soros The financial network during his 2020 election campaign.
Soros contributed $652,000 to the Texas Political Action Committee for Justice and Public Safety in the months leading up to the 2020 Travis County DA election, according to campaign finance records. The political action committee itself spent nearly $1 million on digital and mail ads to help Garza's campaign.
Austin Police Past and Present Voice warning about ripple effects of defunding police: 'It's crushing morale'
"From my perspective, he was not welcome, and the fact is that he was asked to leave or he chose to leave on his own," Fares said. "Whatever it was, I'm glad he left because he shouldn't have shown up in the first place."
Garza's brief appearance at the funeral also sparked a wave of reactions on social media from accounts that called out the prosecutor for his past actions.
CLICK HERE TO GET THE FOX NEWS APP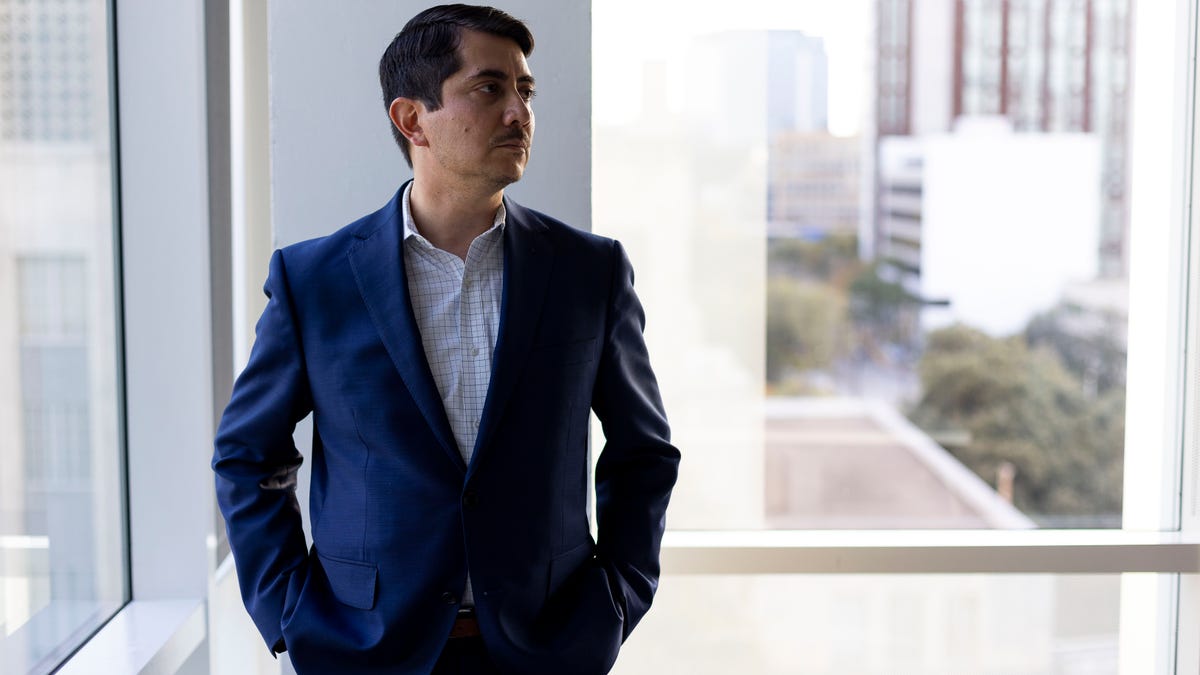 "The most anti-police district attorney in Austin history has been asked to leave a police funeral," said Matt Mackowiak, chairman of the Travis County Republican Party. Published on X, formerly Twitter. "Actions have consequences."
"Da Garza knew exactly what he was doing when he showed up at this funeral," Austin District Attorney Adam Lowe said. Published on X. "He knew his presence would cause controversy while the family grieved – but he did it anyway. It's troubling."
APD Police Officer Jorge "Jorge" Pastore was laid to rest Friday after a long procession made its way through a 16-mile circuit that ended at the Circuit of the Americas grandstand where a large crowd of police officers from across the state waited to pay their final respects, Fox 7 Austin reported.
"His dedication to our department, our community and his colleagues was second to none. Pastore was always there," Austin Interim Police Chief Robin Henderson said at the funeral. "Pastore embodied leadership, teamwork, inclusion, selflessness, passion and resilience."