President Biden and Democratic strategist David Axelrod showed increasing tension toward each other after Axelrod questioned whether it was the best decision for Biden to run again in 2024. But the friction, at least on the Biden family side, appears to go back years.
Earlier this month, Axelrod suggested it might be "prudent" for Biden to withdraw from the 2024 race after a poll showed him losing to former President Trump by as much as 10 points in five battleground states he won in 2020.
"Just [Joe Biden] "He can make that decision," the former Obama adviser wrote to X on November 5. "If he continues to run, he will be the Democratic Party's nominee. What he needs to decide is whether it is wise or not; whether it is in his interest or in the country's interest?"
Previous Jill Biden Spock blasts Biden team amid crumbling poll numbers: "This is unforgivable"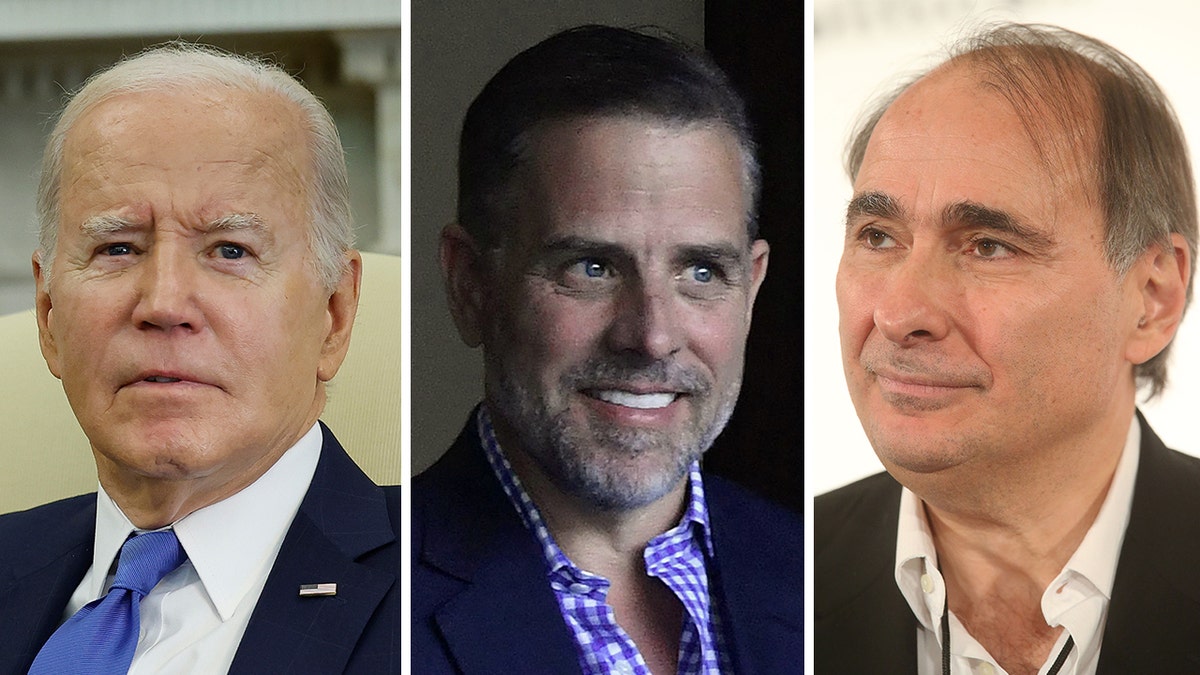 He added later in the thread: "It's too late to change horses; a lot will happen next year that no one can predict, and the Biden team says its determination to run is unwavering." "I have challenged CW before but this will send tremors of suspicion through the party – not 'bedwetting', but legitimate concern."
Axelrod went on Sunday to warn that Biden's "age issue" was a constant in the polls and suggested it was "the one thing" they could not reverse, "no matter how effective" the president was behind the scenes.
Meanwhile, a Politico report has since surfaced alleging that Biden responded to Axelrod privately by calling him a "PR s—." During an appearance on CNN on Monday, Axelrod answered a question about the alleged comment, saying that Biden was not the first to call him that name during his time in politics.
However, the Biden family's apparent disdain for Axelrod appears to go back to at least the 2016 election.
David Axelrod questions whether it is 'wise' for Biden to stay in 2024 race: 'The risks… are too dramatic to ignore'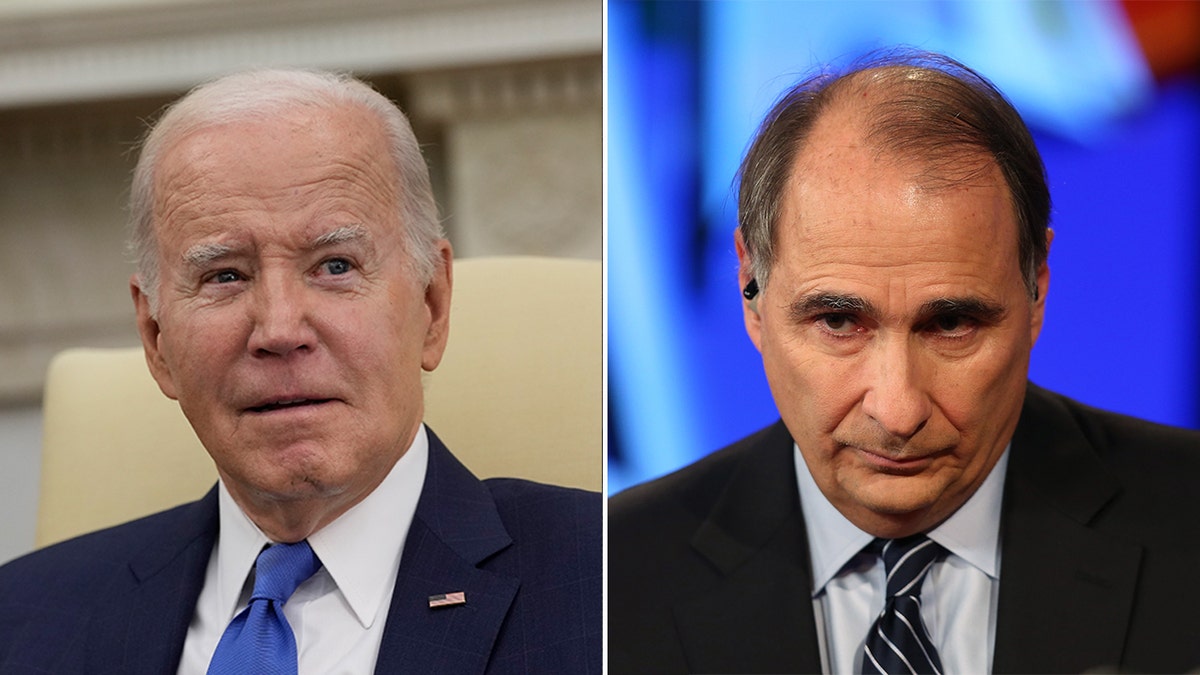 During that period, Hunter Biden called Axelrod a "giant a**hole" when communicating with his longtime business partner Eric Schwerin and then-Vice President Biden's deputy advisor Alexander Mackler, Fox News Digital previously reported.
In a September 2015 email exchange obtained by Fox News Digital, Mackler shared Axelrod's tweet with Hunter Biden and Schwerin. The 2016 election "is still ongoing," the letter said. [Hillary Clinton's] "He will lose despite the new opinion polls."
"It's still the HRC that will lose, despite the new polls. But it's hard to spark a tight, tactical race. 'Hillary: Live with it' is not a rallying cry!" Axelrod tweeted.
"At the risk of being told for the second time this week that I need therapy…" Mackler said in response to the tweet. "This guy can make a jump. Can't wait for him to get back to it." [Joe Biden] Within two months and told him it was time to run, after the self-appointed kingmaker earlier this year told him not to run (and then talked about the meeting all over TV)."
"It's a giant hole," Hunter replied.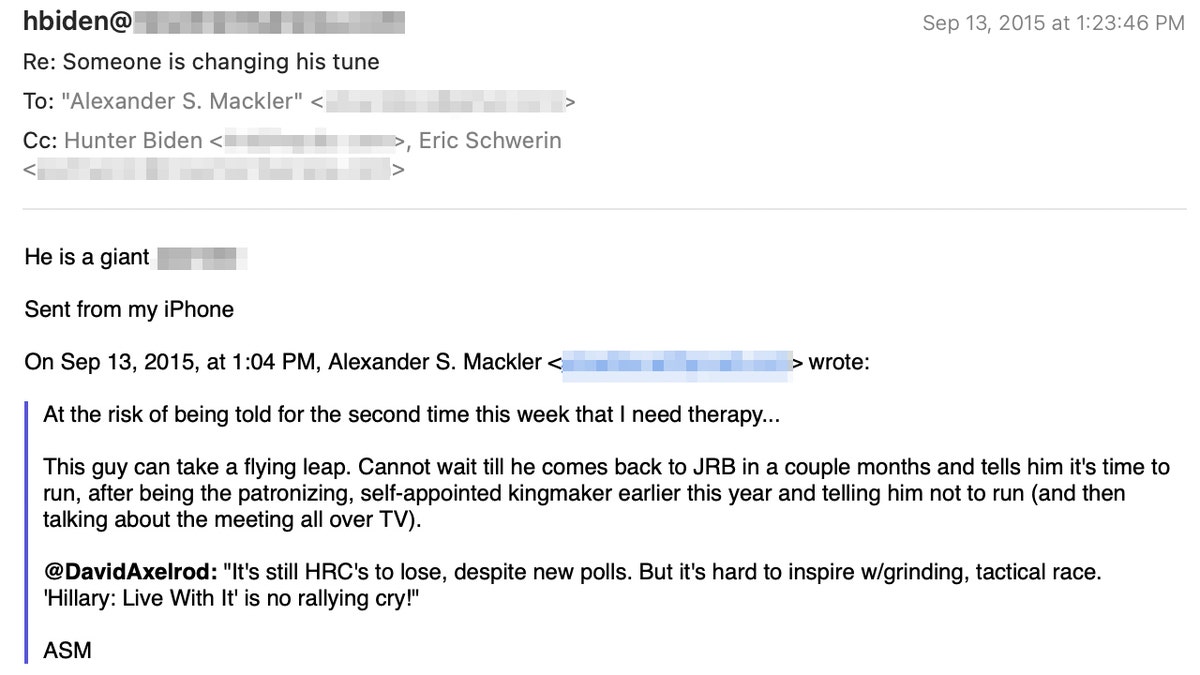 The email exchange occurred just over a month before Biden announced that the window for a potential presidential campaign announcement had "closed."
"Unfortunately, I think we have run out of time, the time to mount a winning campaign for the nomination," Biden said during his October 2015 remarks in the White House Rose Garden. "But even though I will not be a candidate, I will not remain silent."
In a 2017 email exchange less than two years later, Schwerin and Mackler leveled further attacks at Axelrod for his support of Clinton over Biden in response to a Washington Free Beacon article headlined "Axelrod rips Clinton for election excuses: "It takes time." "Lots of business to lose to Donald Trump."
Biden calls David Axelrod 'P—-' in private as former Obama adviser expresses concerns about election: Report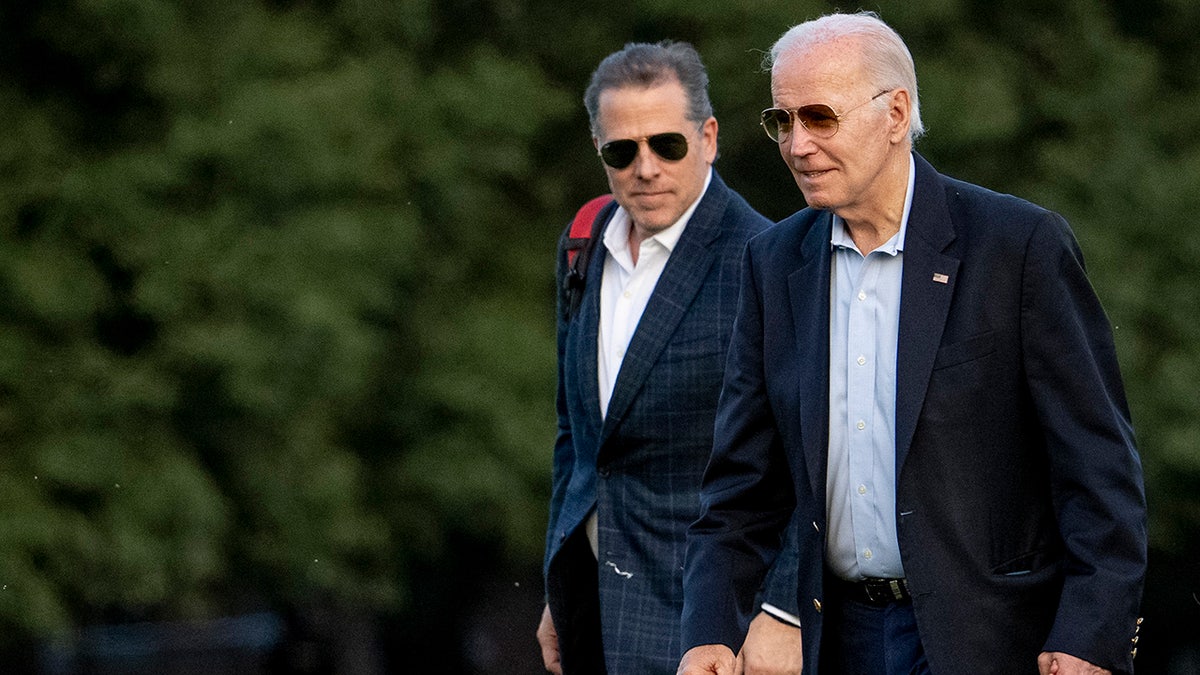 "Do you think he should have thought of this before supporting her and no one else?!?" Schwerin said, appearing to refer to Biden as one of the "others."
"I'm old enough to remember when he spent the whole afternoon [Joe Biden's] time in the West Wing, arguing that he needed to get out of it [Hillary Clinton's] "It was the best way because she was the favorite and she was going to win," Mackler said.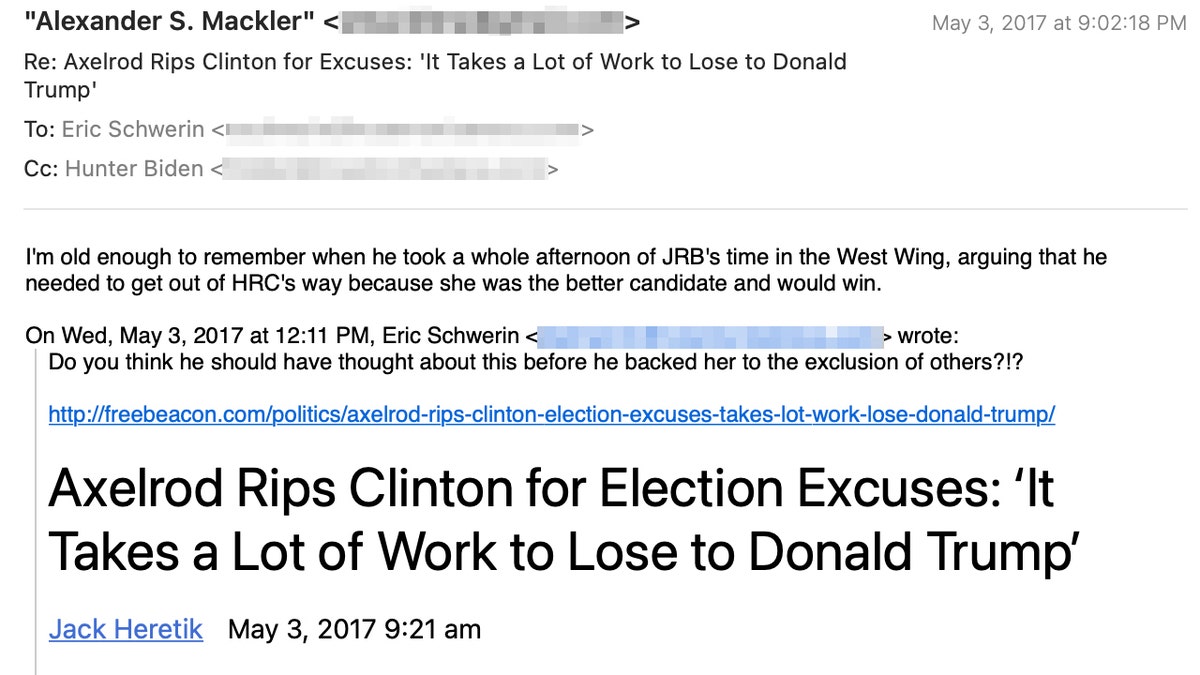 Axelrod, a senior political commentator at CNN, expressed "100 percent" support for Hillary Clinton as early as January 2015 during a phone call with top Clinton aide Huma Abedin, according to an email Abedin sent to other Clinton operatives.
Click here to download the FOX NEWS app
However, reports from 2016 regarding WikiLeaks emails show that Clinton staffers were concerned about Axelrod's criticism of Clinton, with one aide even calling his negative comments a "headache."
The White House did not immediately respond to Fox News Digital's request for comment on Biden's recent alleged comment and what appears to be a Biden family slur against Axelrod dating back several years.
Fox News Digital's Hannah Banrick and Christine Parks contributed to this report.