President Biden said Wednesday that he believes Israel's military operation in Gaza will stop when Hamas no longer "retains the ability to kill and abuse and do terrible things to Israelis."
Speaking at a press conference after his meeting with Chinese President Xi Jinping, Biden called on the IDF to be cautious as it pursues Hamas military targets near civilian infrastructure. He said that the IDF "is obligated to exercise the greatest possible caution in targeting its targets."
But he added, "Hamas said it plans to attack Israelis again, and this is a terrible dilemma."+
Violent pro-Palestinian protests break out outside the Democratic National Committee headquarters in Washington, D.C., and Capitol Police are injured.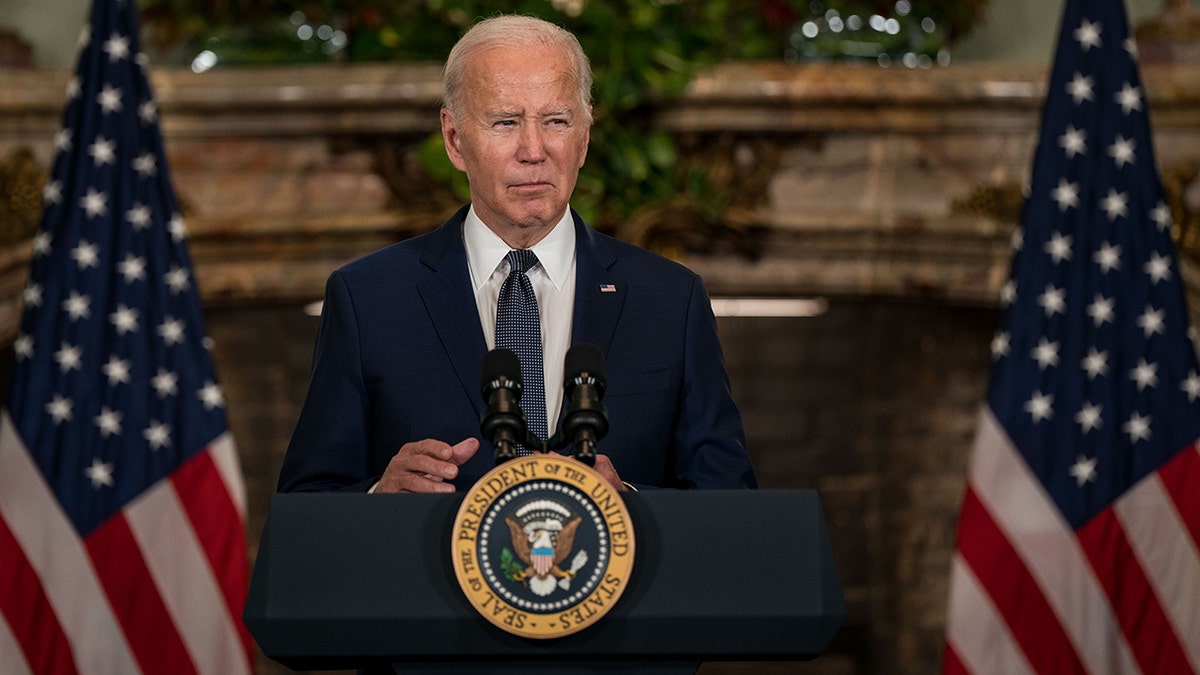 Biden and his administration have remained steadfast in supporting Israel's ongoing war against Hamas. US officials strongly condemned the October 7 terrorist attacks on Israel, in which Hamas terrorists infiltrated the Jewish state and massacred up to 1,200 people, taking about 240 hostage to Gaza.
Other world leaders have condemned Israeli military operations in Gaza, especially attacks on hospitals and other civilian infrastructure, pointing to the staggering death toll figures published by the Hamas-led Gaza Health Ministry. Israel said, and the White House confirmed, that Hamas is using Al-Shifa Hospital, the largest in Gaza City, as a military base to store weapons and plan terrorist attacks.
Biden meets Xi, says Tehran is 'no substitute' for 'face-to-face discussion' on issues facing us and China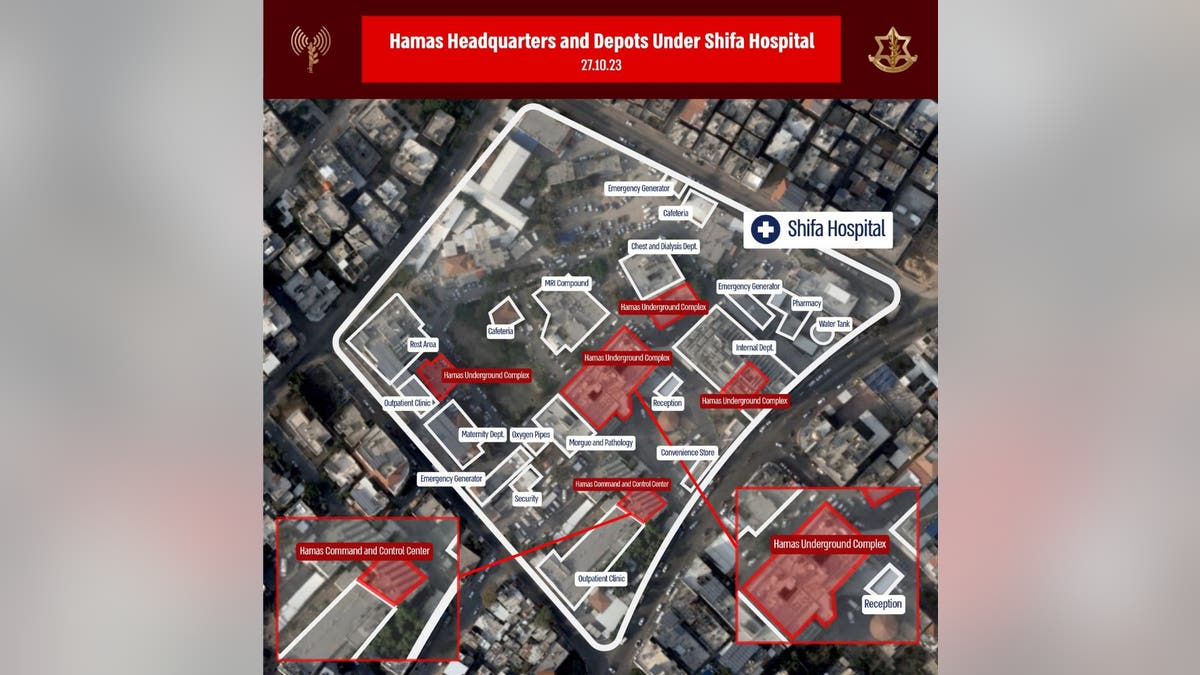 The US government rejected calls for a ceasefire in the conflict, insisting that Israel had the right to defend itself. Meanwhile, the Biden administration has pressed Israel to allow a short-term pause in the fighting so humanitarian aid, including food and medical supplies, can be delivered to Palestinians living in Gaza.
The president admitted that he does not know when the war between Israel and Hamas will end. But he made it clear that the only solution to the conflict, in his view, is the formation of a Palestinian state.
Biden again calls Xi Jinping a 'dictator' as China vows 'unstoppable' in reclaiming Taiwan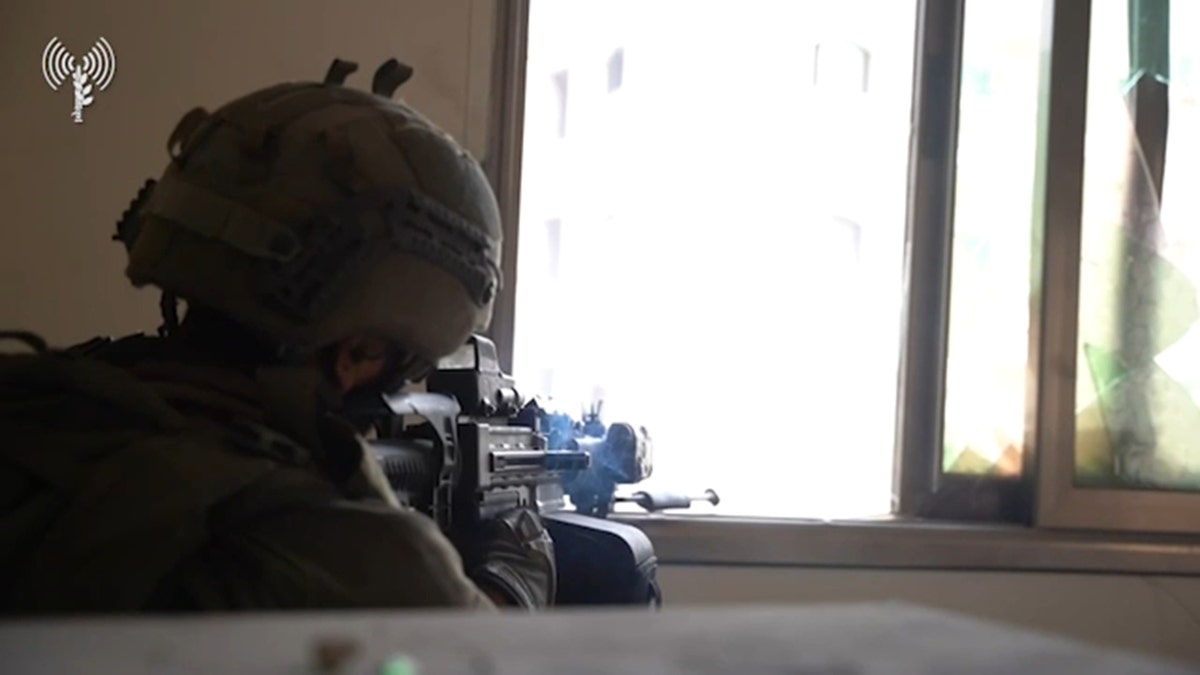 "I'm not a fortune teller, I can't tell you how long this will last," Biden said. "But I can tell you, I don't think it will end until there is a two-state solution." "I've made clear to the Israelis that I think it's a big mistake for them to think they're going to occupy Gaza and keep Gaza. I don't think that's working."
CLICK HERE TO GET THE FOX NEWS APP
He added: "So I think you will see efforts to achieve – well, I should not go into more detail, because I have been negotiating these matters with Arab countries and others about the next steps."