Rep. Alexandria Ocasio-Cortez, D-N.Y., is leading renewed calls for President Biden to support a ceasefire between Israel and Hamas over "grave violations" committed against children in the war.
"We are writing to express our deep concern about the escalating war in Gaza, especially the grave violations against children, and we fear that without an immediate cessation of hostilities and the establishment of a strong bilateral ceasefire, this war will lead to further loss of life," the progressive MP wrote: "Hayat civilians and risk drawing the United States into a dangerous and ill-advised conflict with armed groups throughout the Middle East."
She and 23 other progressives wrote to Biden and Secretary of State Antony Blinken on Thursday, requesting details about the U.S. plan to de-escalate tensions in the region.
They cited figures from Israel and the Hamas-run Health Ministry in Gaza on the number of children killed or kidnapped since Hamas militants launched a surprise attack on southern Israel on October 7, killing hundreds of civilians.
Violent pro-Palestinian protests break out outside the Democratic National Committee headquarters in Washington, D.C., and Capitol Police are injured.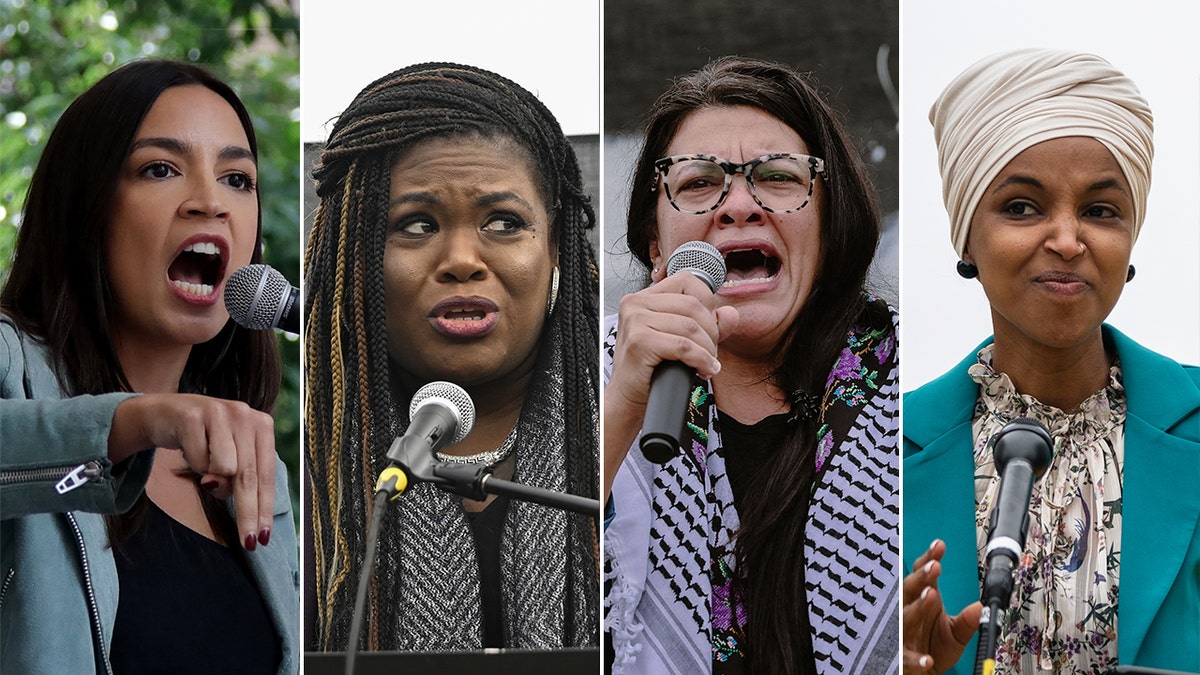 Israel responded by bombarding Gaza with missiles and a ground invasion.
"We reaffirm our unequivocal condemnation of the October 7 Hamas attacks on Israel, in which Hamas killed more than 1,200 Israelis and foreigners, and took more than 200 hostage, who were then transferred to Gaza," the Democrats wrote.
"Although exact numbers have not yet been announced, the Israeli authorities have so far confirmed the identity of 846 civilians killed, including 31 children, and at least 20 children abducted by Palestinian armed groups.
Tens of thousands "March for Israel" in Washington, DC
"We also share grave concerns about the ongoing Israeli response, in which the IDF has killed more than 11,078 Palestinians, nearly half of whom are children."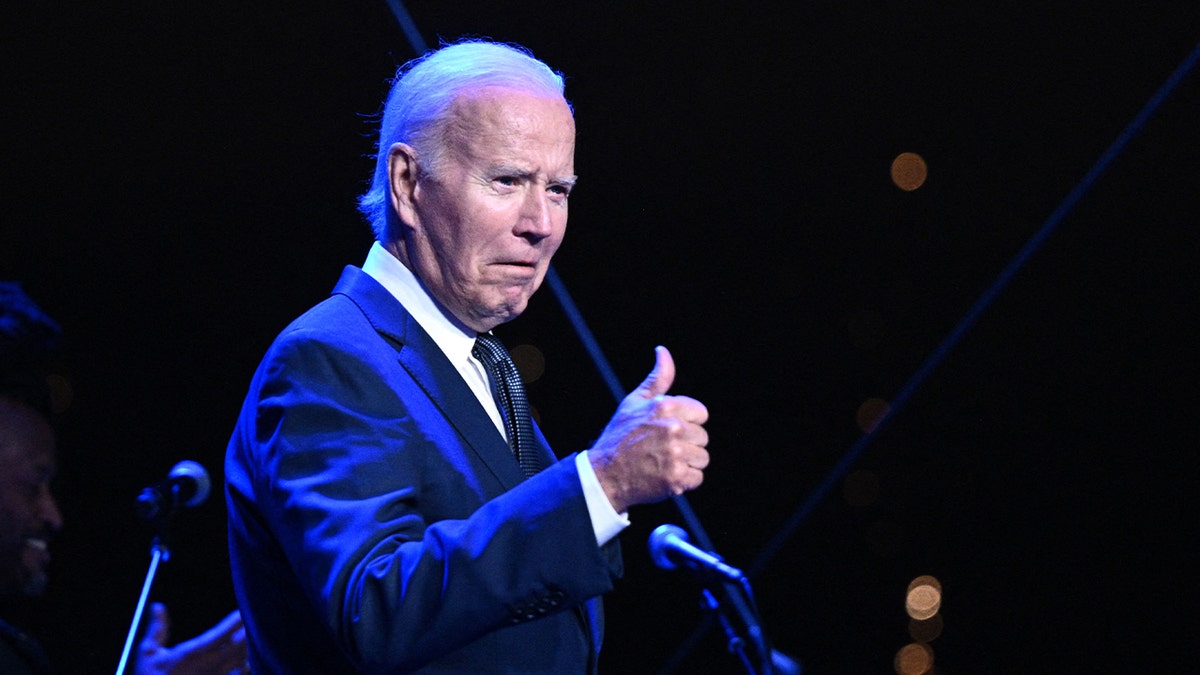 Among the signatories are Representatives Dr. Rashida Tlaib, Democrat of Michigan, Cori Bush, Democrat of Missouri, Pramila Jayapal, Democrat of Washington, Ilhan Omar, Democrat of Minnesota, Jamaal Bowman, Democrat of New York, and Jim McGovern, Democrat of Massachusetts.
"We are deeply shocked by the gross violations of children's rights in the context of the armed conflict in Israel and the occupied Palestinian territories," they wrote. "International standards require all parties to armed conflict to protect children and prevent grave violations against them, including killing and maiming, attacks on schools and hospitals, recruitment and use of children, abduction of children, and denial of humanitarian access."
Right and left unite in support of Israel with Bush and Clinton cronies speaking out against hate together
They thanked Biden for urging the expansion of humanitarian aid to Gaza, though they said it had limited impact on the ground so far, while criticizing Israel for its response to the October 7 attack.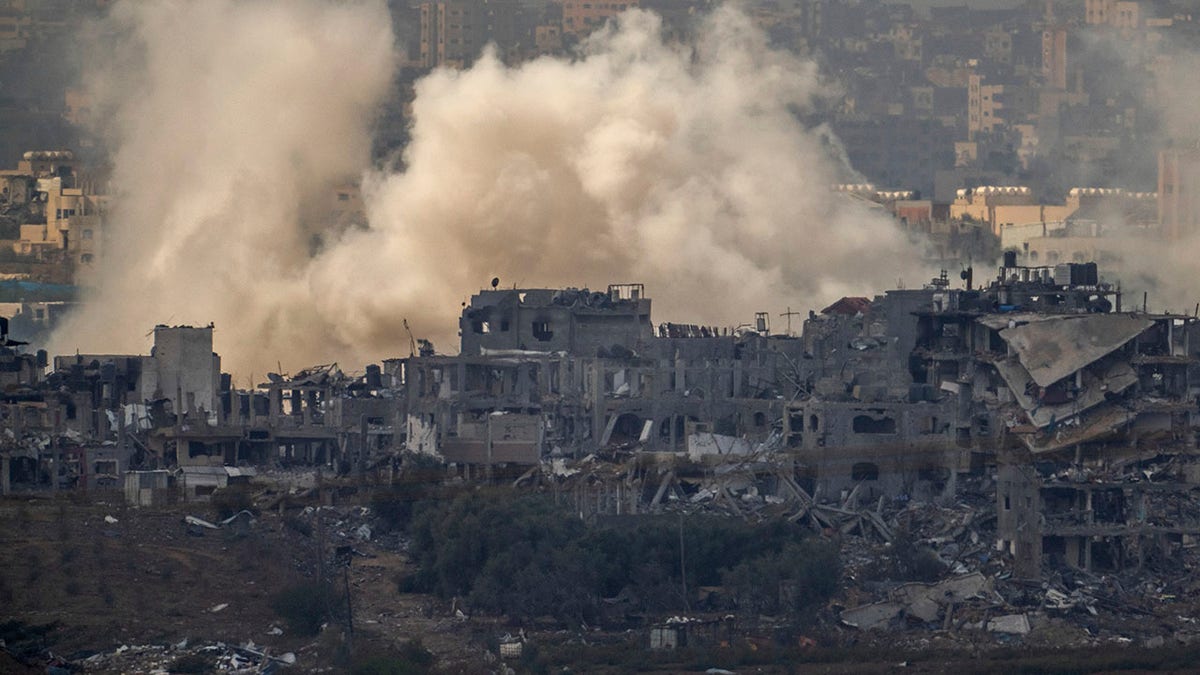 CLICK HERE TO GET THE FOX NEWS APP
"In addition to the threat of large-scale Israeli airstrikes on residential buildings and civilian infrastructure, these children face further imminent threats due to the Israeli government's restrictions on food, water, fuel and other humanitarian assistance that enables them to reach these children and their families." They wrote about young people in Gaza.
"We understand that the administration has serious concerns regarding the objectives and consequences of a large-scale ground attack, and we urge you to press this issue directly," the letter concluded.