Columbia University and Stanford University, which suffered anti-Semitic incidents on their campuses during Israel's war with Hamas, have taken billions of dollars in taxpayer money in recent years, according to an analysis.
Critics have attacked universities in recent weeks for what they say is an inadequate response to anti-Semitic incidents, raising questions and concerns about federal funding going to such institutions.
OpenTheBooks, a government watchdog group, examined federal funding for 10 top-tier universities and found that Columbia and Stanford were at the top of the list and received a surprising amount of cash with taxpayer support.
"Ordinary people wonder why taxpayer money is flowing into any university that embraces discrimination, bigotry and anti-Semitism," OpenTheBooks founder Adam Andrzejewski told Fox News Digital. "Not to mention advocating terrorism against our closest allies in the Middle East. Public funding cannot be reconciled with discrimination of any kind."
Elite US universities receiving billions in federal money see rise in anti-Semitism: 'gamified tax code'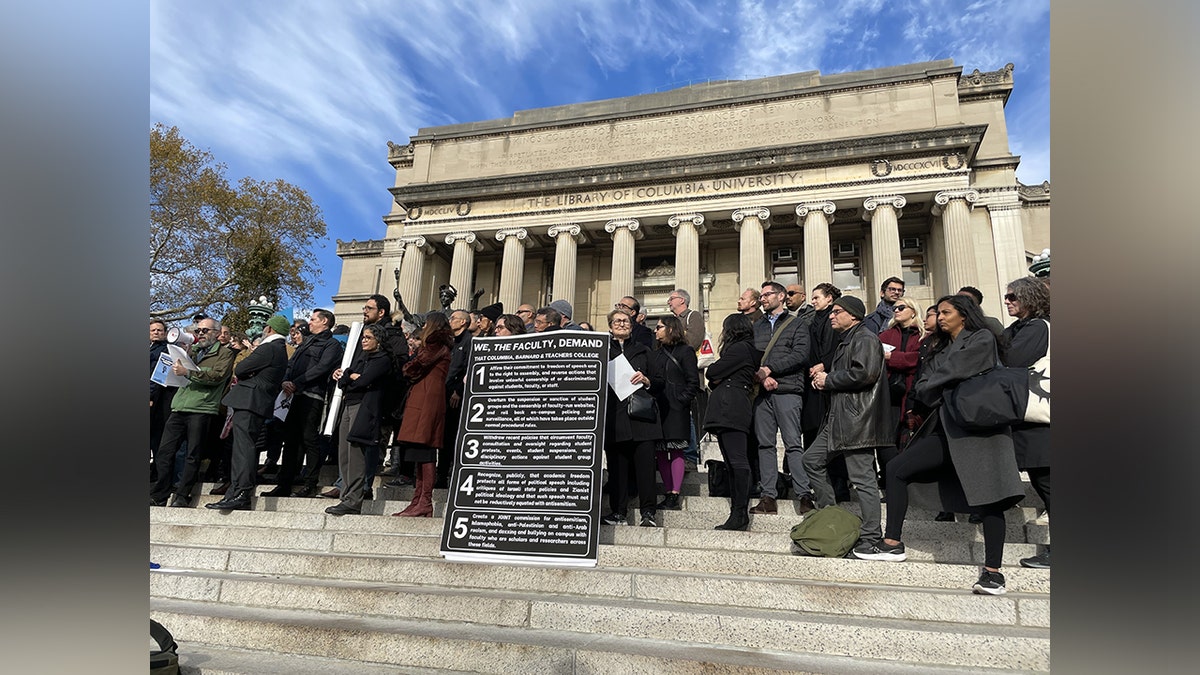 The group found that Stanford received federal funding at a higher rate than other elite universities over a five-year period. According to their analysis, the school received nearly $7 billion in taxpayer-backed cash between 2018 and 2022, including federal grants and contracts.
Columbia, meanwhile, received nearly $5.8 million in federal grants and contracts during the same period, the group said.
"In fiscal year 2022, Stanford received $1.6 billion in federal grants and contracts, while charging $598 million in undergraduate tuition and fees," Andrzejewski said. "It's a similar picture in Colombia. The feds sent them $1.26 billion while student tuition was $769 million."
"These wealthy, elite universities get twice as much funding to operate as a federal contractor than teachers," he added.
Overall, the 10 universities surveyed received $33 billion in federal grants and contracts over the five years. The group also analyzed the Universities of Pennsylvania, Yale, Harvard, Northwestern, Cornell, Princeton, Brown, and Dartmouth.
"It is time for Congress to reconsider the basic missions of these institutions," Andrzejewski said. "These universities enjoy special nonprofit tax status while filling their endowments with tens of billions in private sector donations and offloading the costs of their research onto American taxpayers."
Not only do Columbia and Stanford top the pile of federal money in the analysis, they were also among those scrutinized for anti-Semitic incidents on campuses.
Top Republican wants to ban universities that enable 'anti-Semites' to collect taxpayer money: 'Abhorrent'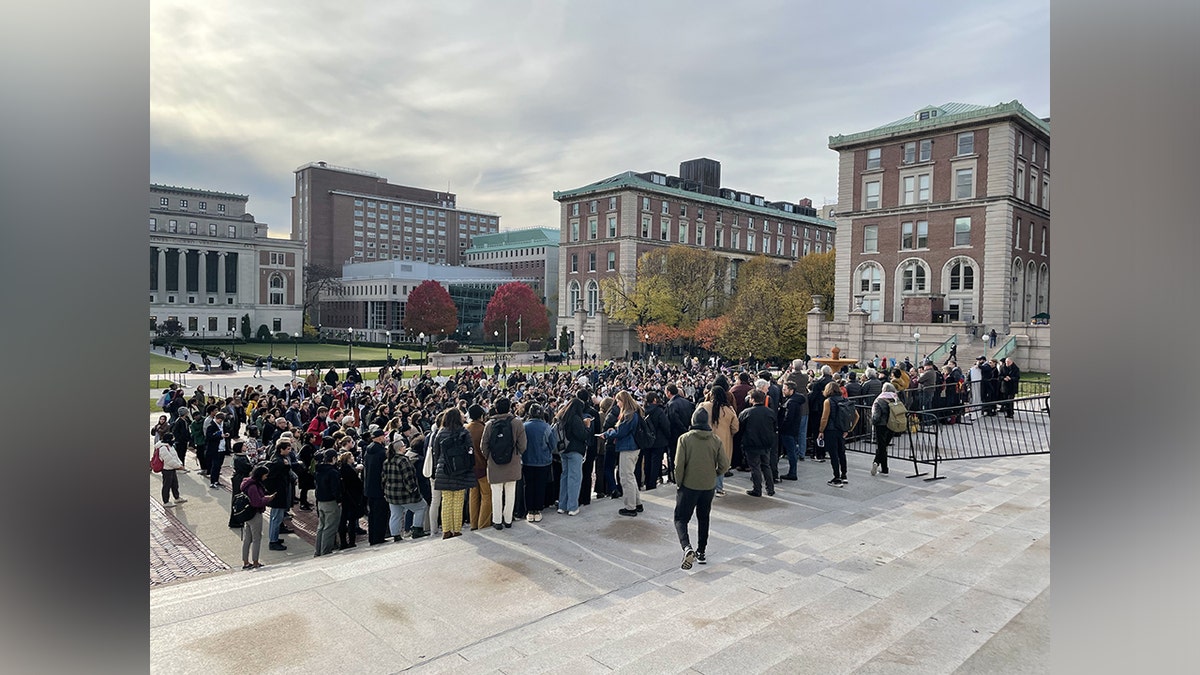 Since Hamas' brutal October 7 attack on Israeli citizens that left more than 1,200 dead, Columbia's campus has witnessed strikes and marches along with verbal and written clashes between students and faculty.
The events included nearly two dozen student groups signing a letter "holding the Israeli occupation accountable for its actions and putting an end to the indefensible status quo of apartheid and the Israeli colonial regime."
In addition, two student organizations – Students for Justice in Palestine and Jewish Voice for Peace – have been suspended from the university until the end of the fall semester for violating university policies.
The school said the two student groups "repeatedly violated university policies regarding holding on-campus events, culminating in an unauthorized event." [last] Thursday afternoon, which continued despite warnings and included threatening and intimidating speech."
On Wednesday, students and staff at the school protested the removal of the kits, Fox News Digital reported.
Meanwhile, a Columbia University professor went viral for denouncing the school's response regarding anti-Semitic incidents. A Jewish student was also attacked with a stick after he objected to a woman tearing down posters of Hamas hostages.
Colombia did not respond to Fox News Digital's request for comment.
On the other hand, Stanford University also witnessed anti-Semitic incidents on its campus while seeing its leaders under the microscope.
Faculty and students at NYU Columbia protest the suspension of two far-left groups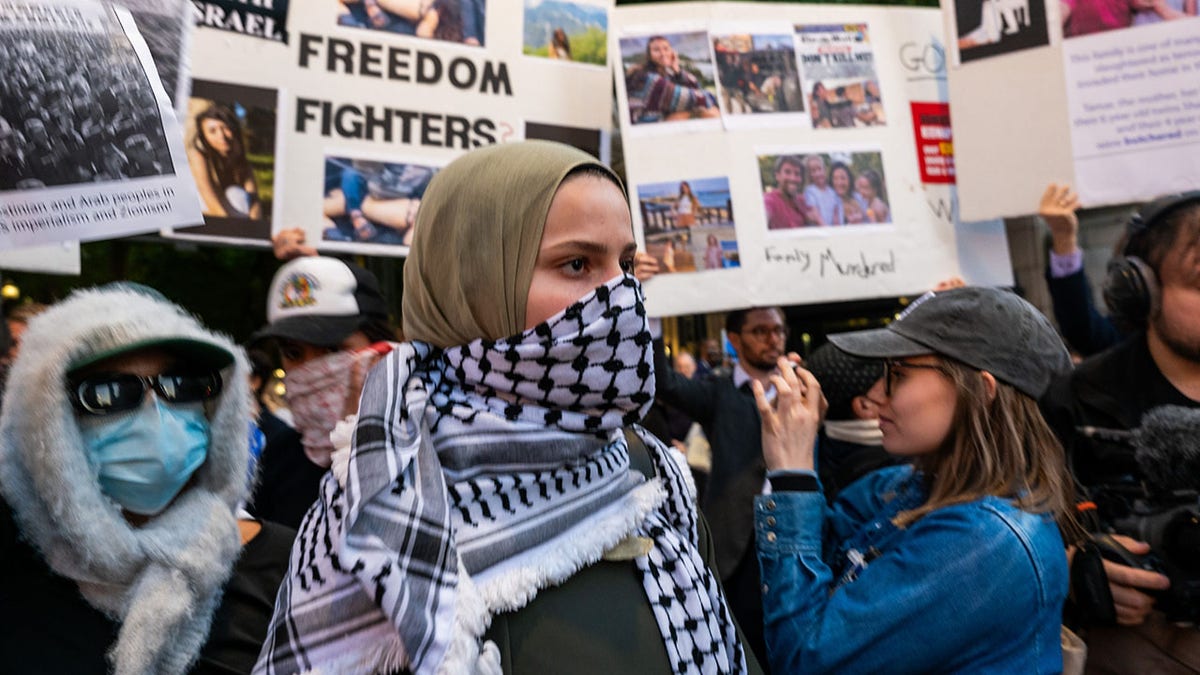 Stanford University President Richard Saller and Dean Jenny Martinez came under fire for initially failing to condemn Hamas in a letter in response to their terrorist attack. Their actions led more than 1,800 Stanford affiliates to attack them in a letter, the Stanford Daily reported in late October.
When contacted for comment, Fox News Digital pointed to statements released by the university, including a statement from Martinez days after the student publication reported on the letter.
"I want to be unequivocally clear that Stanford stands against anti-Semitism and recognizes the deep historical roots of this form of hatred and the ways in which Jewish students, faculty and staff are affected by this historical legacy and its current manifestations," Martinez said. Statement.
Furthermore, a Stanford University teacher was also removed from the classroom after downplaying the importance of the Holocaust and discriminating against students "based on their backgrounds and identities," CNN reported.
CLICK HERE TO GET THE FOX NEWS APP
Rising anti-Semitic incidents on college campuses — and, often, a lackluster response — have led lawmakers like House Republican Conference Chair Elise Stefanik, D-N.Y., to call for tightening the taxpayer valve on those institutions.
"It is abhorrent that Harvard and universities across America are enabling horrific anti-Semitism to spread on their campuses," Stefanik told Fox News Digital last week. "American taxpayer dollars should be prohibited from funding any institution that promotes anti-Semitism or anti-Israel bigotry, and House Republicans will hold these extremist institutions accountable for failing their students."
Greg Weiner and Tenny Sahakian of Fox News Digital contributed to this report.