A member of a Maryland task force aimed at combating hate crimes has made several anti-Semitic posts on social media, including claiming that children brutally murdered in an October 7 Hamas attack were "fake" and comparing the state of Israel to Nazi Germany.
Zainab Chowdhury, an anti-Israel activist who serves as director of the Maryland office of the Council on American-Islamic Relations (CAIR), made the posts in the weeks following the Hamas attack, which saw the deaths of more than 1,200 people, including children and women. children, as well as numerous cases of rape and destruction of property.
"I will never be able to understand how the world mustered its rage for 40 fake Israeli children while completely turning a blind eye to 3,000 real Palestinian children," Chaudhry wrote in a Facebook post on October 26.
WATCH: White House issues brutal response to Biden's 'inappropriate' nickname from anti-Israel critics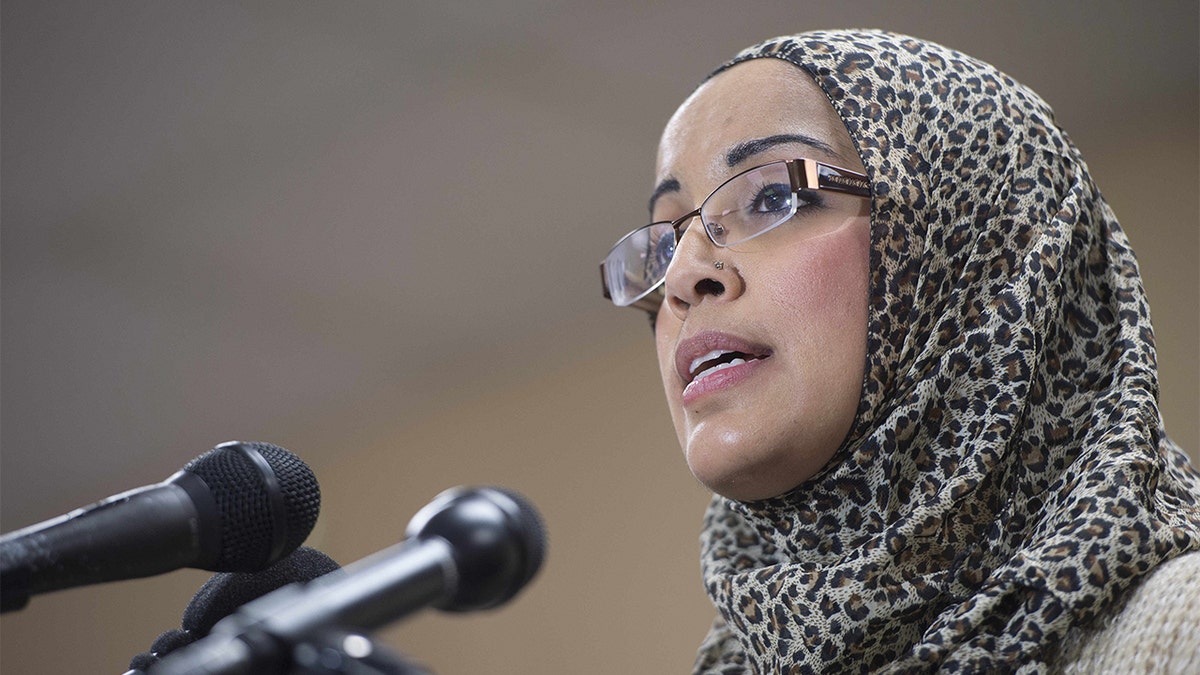 "[T]"The hat moment is when you become what you hate most," Choudhury wrote in an October 17 post, including two photos of the Brandenburg Gate in Berlin, Germany, one showing it lit up with the Israeli flag in solidarity with Israel in the wake of the attack, and another from a 1936 ceremony when it was shot. It was decorated with the flag of Nazi Germany during the Olympic Games that year.
In another post on November 6, Chaudhry appeared to suggest that Israel's mere existence as a nation was the cause of the ongoing war, writing that it was an "inconvenient truth." She attached a photo with the phrase, "It all started in 1948," the year Israel was founded as a state.
Others from the weeks after the attack showed Choudary sharing a quote celebrating "Palestinian martyrs," and a post referring to what appeared to be an Islamic prophecy saying that "the garrisons defending the lands of Islam will be in Ashkelon," an Israeli city north of Jerusalem. Gaza strip.
Social Democratic members of Congress did not condemn the violent anti-Israel protests that targeted their party headquarters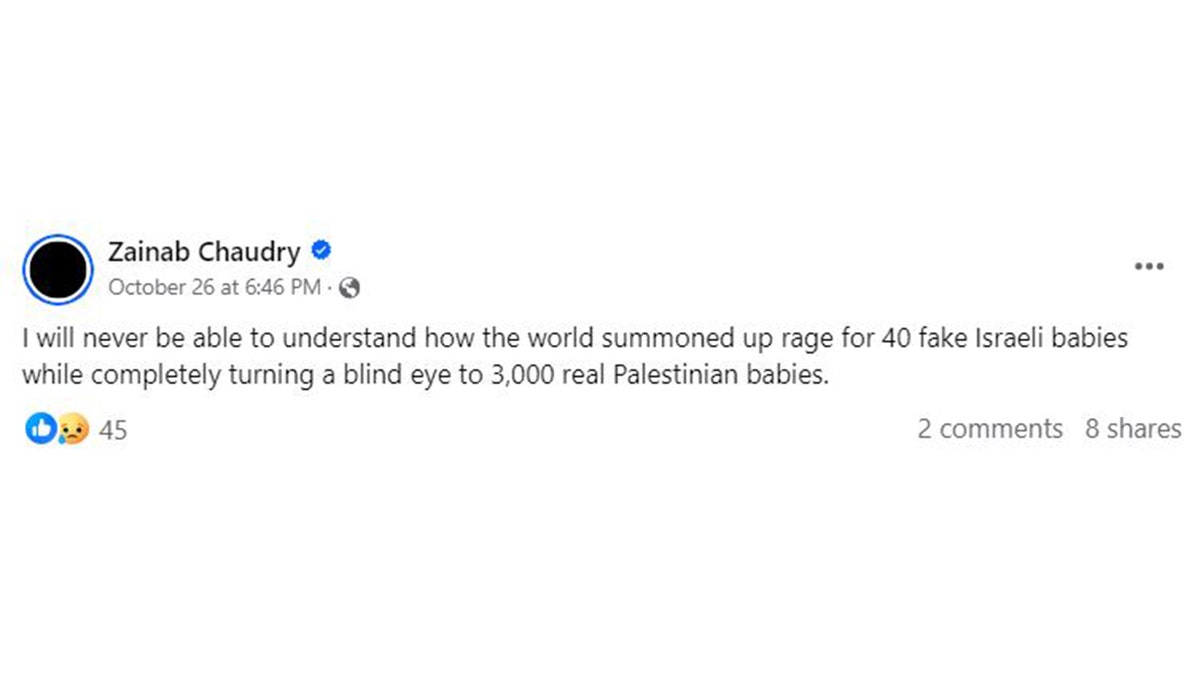 Despite these contributions, Choudary maintained her place on the Maryland Commission to Address and Prevent Hate Crimes, a position to which Democratic Maryland Attorney General Anthony Brown nominated her in August.
The committee's goal, according to Brown's office, is to address hate crime incidents throughout Maryland, and "to communicate and promote understanding of diverse viewpoints in a positive and meaningful way."
Brown's spokeswoman, Jennifer Donlan, told Fox News Digital that "the views and opinions of any member of the commission do not reflect the views of any member of the commission." Maryland Hate Crime Response and Prevention Commission Or the Attorney General."
Biden's popularity declined during the war between Israel and Hamas; Trump support in 2024 rises: Poll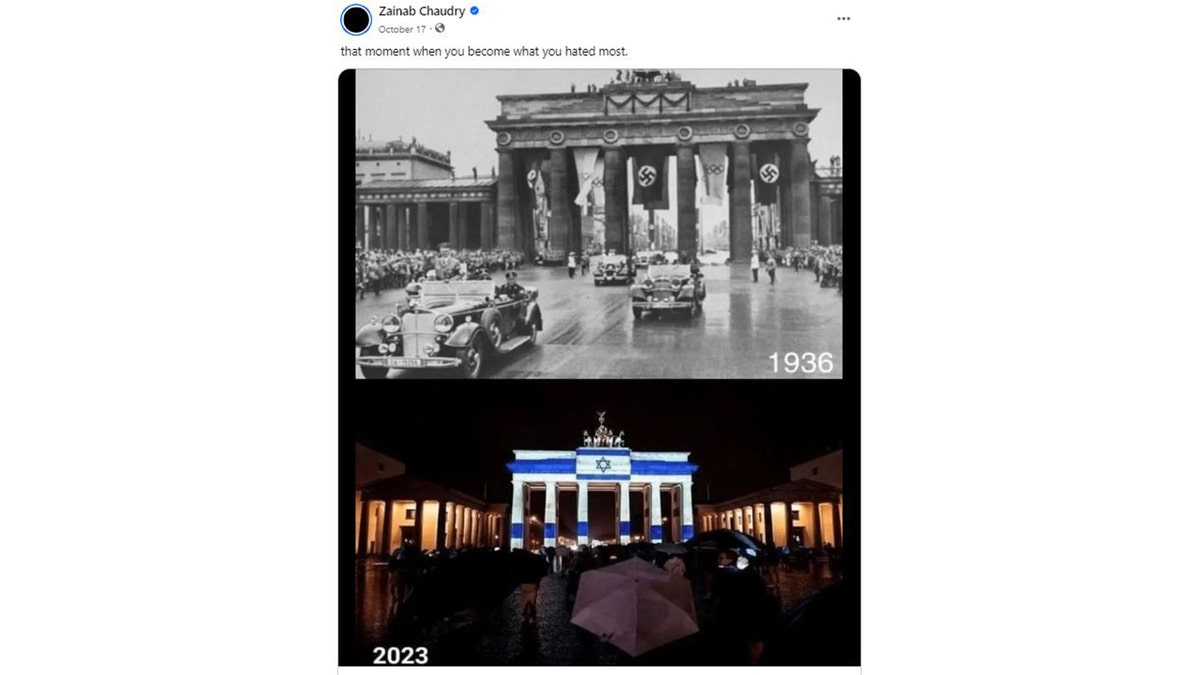 "We understand that there are many points of view regarding the current events in the Middle East. The committee will do its best to explore the impact of those events on our community, and determine how best to address the escalation of hate and bias incidents across the country." She added, explaining that the committee "will work to develop the policies and protocols that govern its work" and how its members deal with these issues.
"Just as we urge others to do so, the committee will identify ways in which we can foster productive and empathetic dialogue among ourselves that leads to mutual understanding. We, like the rest of the world, must first talk to each other, and most importantly, listen," she added. For each other as we work to achieve the goals of peace and tolerance."
When contacted for comment, Choudary told Fox News Digital that the "Nazi post" was originally shared by a "close Jewish friend," before going on to accuse the Israeli government of wanting to commit genocide against Palestinians.
NYU cancer doctor sues hospital and school over pro-Israel posts, says he's a 'sacrificial lamb'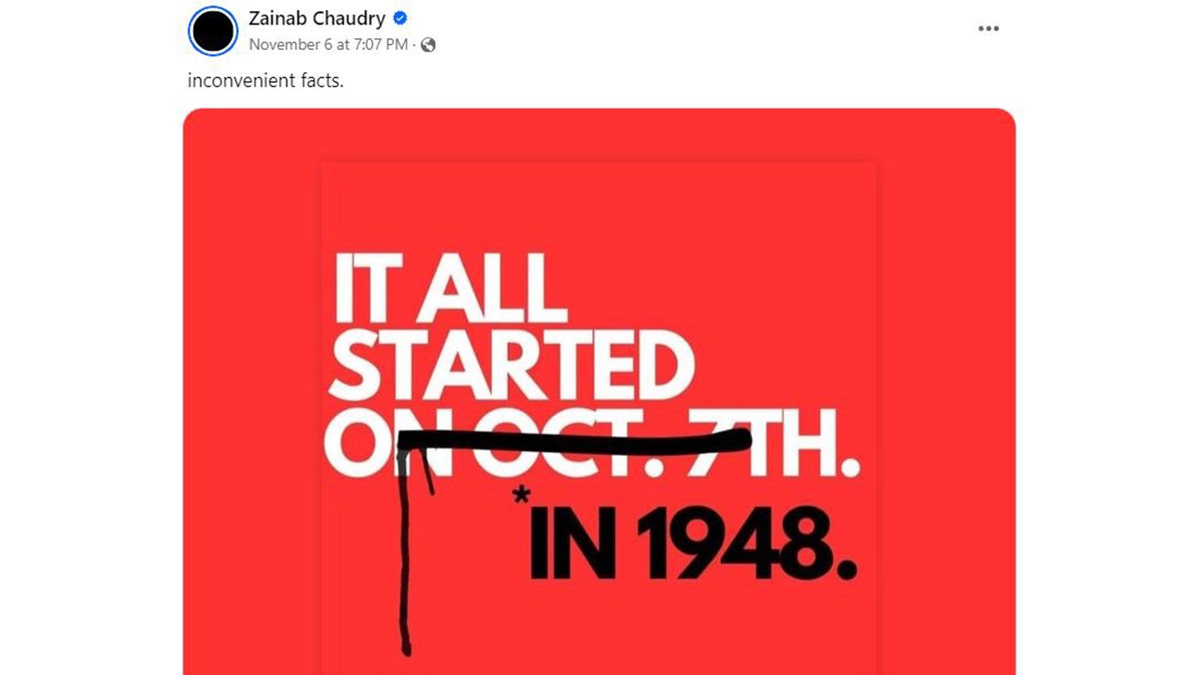 "The Israeli Prime Minister has likened the bombing of Gaza to an ancient biblical story of the city's total genocide. [and] He declared that there were no innocent civilians in Gaza, the Israeli Defense Minister justified the starvation of Palestinian civilians by calling them "human animals," and the Israeli military spokesman said that the goal of the bombing campaign was destruction, not precision. She added: "Several Israeli ministers have called for ethnic cleansing in Gaza, with one even describing the ongoing war as the 'Nakba of 2023.'"
"I strongly and unapologetically condemn the far-right, racist government of Benjamin Netanyahu for its repeated threats of genocide against the Palestinian people and its killing of more than 13,000 Palestinians in Gaza, most of them women and children who were killed in their homes. I realize that killing any civilians is wrong, and that is why my office condemns it," she said. Repeatedly killing Israeli and Palestinian civilians.
CLICK HERE TO GET THE FOX NEWS APP
"There is no contradiction between condemning the war crimes committed by the Israeli government abroad and standing against all forms of hatred here at home, including anti-Semitism, Islamophobia, and anti-Palestinian racism. The false slander from anti-Palestinian and anti-Muslim extremists will not stop." "They prevented me from defending justice here and abroad," she added.
Fox News Digital has reached out to the Council on American-Islamic Relations for comment.